Is the future of business finance services outsourcing?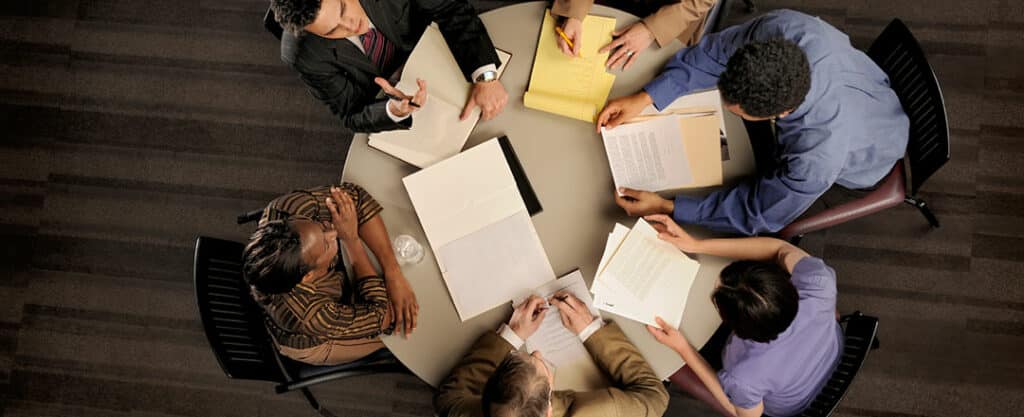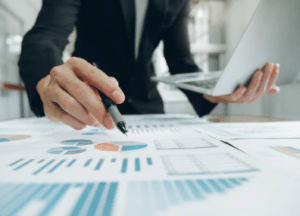 One step ahead of the competition can mean the difference between success and failure in today's financial environment. A small business or large corporation has its own set of advantages and problems when running its firm. In all areas, finance is quite important.
Any firm needs financial services, from payroll to monthly accounts. To manage these activities, money, and resources are invested in staff training and hiring qualified accountants. However, keeping an internal accounting team in place may be expensive and time-consuming, especially for small and medium-sized businesses (SMEs) that must effectively manage their resources.
Financial services outsourcing has developed in this environment and offers companies adaptable solutions that fit their budgets and unique needs. You can obtain aid in resolving complicated financial issues by outsourcing financial services and doing so lowers the expense of hiring additional workers.
What are the components of financial services?
The outsourcing financial services industry offers financial services to both individuals and businesses. A wide range of financial businesses, including banks, investment houses, lenders, financing companies, real estate brokers, and insurance companies, make up this sector of the economy. The outsourced financial services sector, which leads the globe in earnings and equity market capitalization, is perhaps the most significant one in the economy, as was already mentioned. This industry is dominated by huge conglomerates, although it also has a wide spectrum of smaller businesses.
What five categories of financial services are there?
Banking: Depositing money into savings and checking accounts as well as lending money to clients are all part of banking
Advisory: This area of financial services provides assistance to both individuals and businesses with a range of activities. Financial advisers can assist with investment due diligence, offer business assessment services, support real estate ventures, and more.
Wealth management: It is a form of financial service that enables clients to save money wisely and, where possible, earns a return on their investment.
Mutual Funds: Organizations that provide mutual funds provide a sort of investing that many people can participate in. Instead of the investors themselves, a professional manages these assets.
Insurance: One of the more popular categories of outsourced financial services is insurance. Most people have some knowledge of insurance; it is a system that you contribute to monthly or yearly that serves as a safety net and pays for some significant expenses that are frequently unplanned.
Advantages of outsourcing financial services
Financial services outsourcing offers a more adaptable strategy in a bigger context. Better time-to-market, access to cutting-edge technology, a competent workforce, and, most significantly, lower cost are all advantages.
Here are a few advantages of it:
Take shortcuts: It is not a wise decision for your company to spend a lot of time on back-office tasks, lead generating, and customer service. As a result, giving these crucial jobs to a service provider can enable you to save time. So that you may devote more time and effort to other key banking activities, a skilled outsourcing financial services provider effectively manages these non-cores but crucial business procedures.
Access to experience, competence, and modern technology: By outsourcing financial services, you get access to professional knowledge that is more knowledgeable about the most recent technologies available and has a qualified workforce.
Cost-effectiveness: The most desired benefit for all firms that are ultimately vying to be successful at the end of the day is cost-effectiveness. It is less expensive to employ outsourced financial services than to hire internal people to manage customer support, the back office, and sales for your company. The overhead expenses of hiring an agent, such as PF, health insurance, retirement, etc., can also be eliminated with outsourcing.
Concentrating on core banking operations: Businesses frequently expend too much effort, time, and money on non-essential operations. A provider of outsourcing financial services is qualified and experienced enough to relieve you of the burden. Financial services outsourcing helps businesses develop faster and provide better service.
Would you like to outsource financial services?
The world is currently positioning itself to serve as a hub for developed countries to outsource their financial services. You can outsource financial services to India by crossing geographical boundaries in an effort to make your financial operations more efficient and simpler for your consumers.
Global FPO provides top-notch outsourced financial services to help your company expand naturally. Global FPO is all you need if you're looking for the ideal financial partner!
Conclusion
The ability to respond to market volatility and deal with the erratic nature of money collected is one of the benefits of outsourcing. Additionally, it eliminates the need for additional spending on costly accounting software or employee training. There are many businesses demands that you may wish to consider outsourcing, given the expansion of services in the finance and accounting outsourcing sector.
Global FPO is a brand that offers you the top financial services for your company. Financial services are one of the most important things yet difficult things to do. But Global FPO's Outsourced financial services are one of the best services which will make your business grow. The qualified experts and excellent customer service have made Global FPO one of the leading brands to provide highly professional financial services.