Is Buying a Franchise a Good Option for Entrepreneurs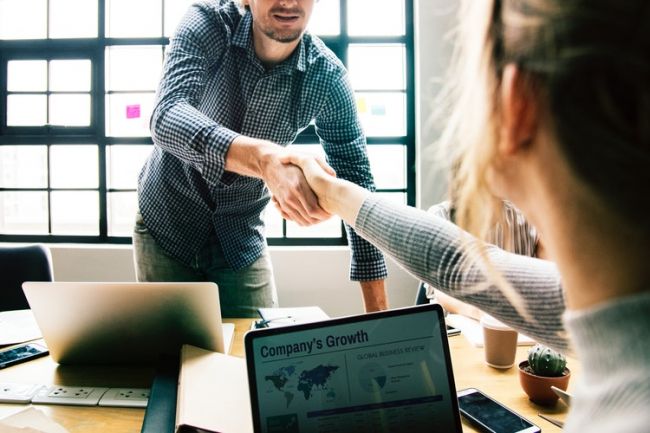 Owning a business franchise is an excellent way to start your business. For many years, franchising has become extremely popular, and how people and business entrepreneurs have inculcated certain factors that affect the process and the execution of the franchise. Also, the franchise seems the most successful business way to look while buying or starting a business franchise from scratch. Several entrepreneurs want to create a franchise, but what confuses them sometimes is whether they should consider a franchise as an option in the first place or not. And that is quite obvious because, with evolving time, new processes and digital improvement are increasing and getting better, so are the options for entrepreneurs to choose the best one for them and their business success.
If you are also new and can't decide whether you should buy a franchise for your business growth, this article will help you understand franchising and the pros and cons of buying a franchise for you as an entrepreneur.
What Is Franchising?
A franchise or franchising is a way through which entrepreneurs distribute their products and services that further involves a franchisor or an investor who establishes a brand that would have a trademark, name, process, and simply a franchisee who would pay a certain fee to own your businesses rights to make easy changes whenever required in respect to the franchisors name or system. On the other hand, the contract would bind two different parties through which the franchisor and the franchisee perform their operations. Franchising is the method that creates and distributes the brand's products and services through a franchise system.
The brand is the most critical asset for any business because it decides how customers will shop and review your products. You, as an entrepreneur, would get to know what your brand is good at and what it lacks from a different set of perspectives. You can decide by understanding the factors that your brand or business will be impacted better and can build a better customer relationship for your business success.
The Advantages of Buying a Franchise
The franchisor's job in a franchise business is to offer a developed method that enables companies to operate with several operations, guidance, and systems that would take some fees or charges with some transactions on their end. Buying a franchise can be your alternative option while starting your business with several real-world advantages regardless of your products in that franchise business that you want to lead through.
Some of the expected benefits of buying your franchise are:
● Any small-level experience is well enough to help you run through a franchise business.
● Franchisors will provide the ultimate training and assistance that you will need to run your business model.
● Franchises can lead you to a better success ratio than startups of a similar type.
The Disadvantages of Buying a Franchise
Franchising, however, may be a simple and easy way to go for and build something more significant and more innovative with thought. But sometimes, it's not the case because the success rate can be challenging with fair principles. Also, because better franchising takes better management, it involves proper decision-making skills and great set back where one is ready to work hard and smart enough in a business where one can build better customer relationships to make a franchise development companies even more profitable and sustainable.
Here are some of the common drawbacks that you as an entrepreneur might face while buying a franchise.
● Franchising starts from entering a world full of formal documents and paperwork that a franchisor must agree upon.
● Franchising has certain restrictions that you might face while making regular decisions about running, updating, supplying, or selling your products.
● Irregular performance of the franchisors might bring the overall franchise business system to a low level.
Although, there always exists some risks whenever you take any decision for your business, whether it's about buying the franchise or selling it or sustaining it for the long term. Both are ignoring the franchising business entirely, and not taking any risk or just moving and investing in buying a franchise can be uneasy. But what can help you as an individual and entrepreneur? You can consider certain factors that can positively or negatively impact your business and those of the franchise standards operating procedures to help your business ultimately.
It would be much easier for you as an entrepreneur to decide to start your franchise business with a franchise.
Choosing a Right Franchise
useful tips franchise business to start Once you decide after a couple of assessments and processing through different factors whether you want to buy a franchise for your business or not, you then need to take good care of making another decision which is to choose the right franchise because other factors can be pretty impactful so over others as well. So, to avoid later issues, your business requires to be well applicable and studious. Choosing the right franchise is mainly about how your interpersonal skills match your experience and drive changes you will make moving forward in a business. Here is the general self-assessment that you can go through while choosing or investing in a franchise as an appropriate option for you.
● Am I able enough to commit to the business personally and professionally?
● What are my strengths and weaknesses?
● Can I work on my weaknesses and push my limits?
● Am I prepared to go to the next round whenever needed on every way out?
Franchising is an excellent way that helps small-sized businesses and startups to grow dynamically, especially for entrepreneurs. Also, it allows companies to get comfortable with taking their first step towards their business growth. Not all franchises, though, become able to get success in the franchising system and scaling, and that's why many franchise consulting company are currently serving other individuals and businesses.
Conclusion
Buying a franchise is a good option for entrepreneurs because it opens several doors for new and existing businesses and grows its services appropriately. But that's only fair when you consider several factors that can be beneficial or uncomfortable at times.