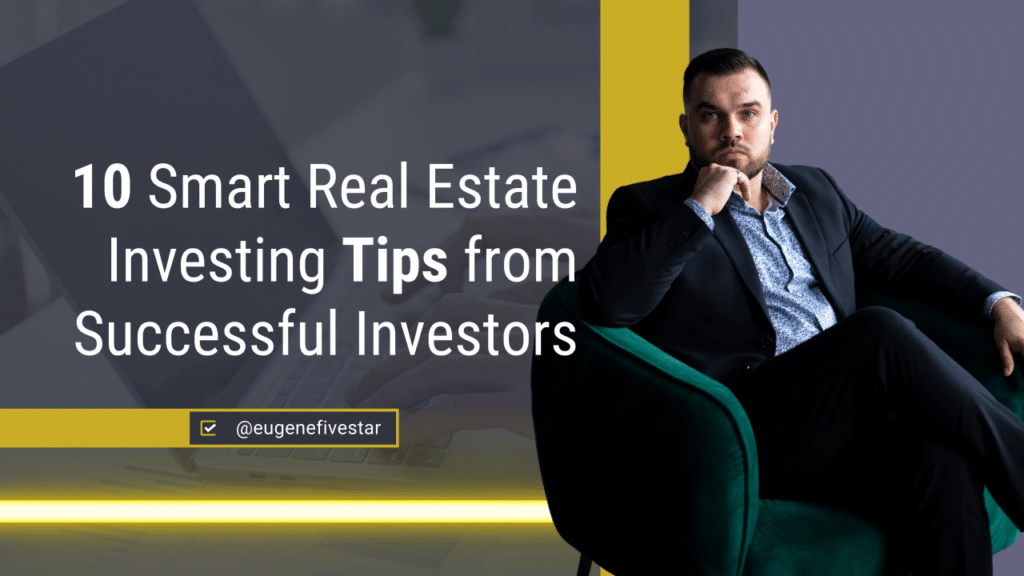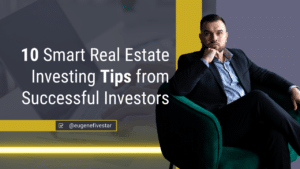 It is possible to make money in real estate by investing alone, but it can be difficult and risky. Property management, joint ventures, and wholesaling are all ways investors can profit from real estate. Being successful in this highly competitive market also requires a bit of savvy.
A degree is not necessary for investing in real estate, but knowledge is crucial (see my article on education and knowledge). It is common for top real estate investors to possess certain characteristics, regardless of whether they have a degree.
You should consider adopting these ten habits if you want to become a successful real estate investor.
#1. Plan ahead
To achieve short- and long-term goals, real estate investors need to operate like business professionals. Creating a business plan also helps investors visualize the big picture, which keeps you focused on the important goals rather than any minor setbacks.
A solid plan can help investors stay organized and on task when investing in real estate. An investment plan will include estimates of the outlay and inflow of cash from rentals, the number of units that you will own, the timeframe for refurbishing or upgrading the units, and any other factors that could impact your investment in the future.
#2. Become familiar with the market
A good investor acquires a thorough understanding of the markets they select, focusing on a certain region or specializing in residential versus commercial properties. To make informed decisions about the future, real estate investors must stay on top of current trends, such as changes in consumer spending habits, mortgage rates, and unemployment rates. As a result, investors can predict when trends may change, which allows them to capitalize on potential opportunities.
#3. Don't lie
It is rare for real estate investors to enforce their pledge of ethics. Most successful real estate investors maintain high ethical standards despite this situation having the potential to be exploited. Investors' reputations are likely to be far-reaching since real estate investment involves people. Investors who are successful in real estate know that it's better to be honest than to try to take advantage of others.
#4. Identify and develop your niche
For investors to become successful, it is crucial to focus on gaining the necessary depth of knowledge. In order to succeed in the long-run, it is essential to understand a specific area deeply. A seasoned investor can transfer this in-depth approach to other markets once he or she has mastered a particular market. Niche markets might include high-end residential, multi-unit housing for low-income families, or rehabs of rural farms etc.
#5. Referrals should be encouraged
It is critical that real estate investors treat others with respect since referrals generate a large portion of their business. The investor's business relationships include business partners, associates, clients, referral partners and renters. A successful real estate investor pays attention to detail, listens to and responds to complaints and concerns, and represents his or her business professionally. Others will want to work with those investors as a result of such a reputation.
#6. Educate yourself
Real estate investors need to stay abreast of laws, regulations, terminologies, and trends that form the basis of their business. Failure to comply with laws could result in legal repercussions for investors. Investing in real estate successfully requires staying educated and adapting to changes in regulations and the economy. Additionally, keep up with laws and regulations related to real estate, taxes, and lending.
#7. Take the time to understand the risks
Investing involves inherent risks and the potential for loss, which are constantly communicated to stock market investors. Advertisements claiming that real estate is easy to make money are more likely to be seen by real estate investors. They adjust their businesses to minimize the risks associated with real estate deals, and not just in terms of the legal implications.
#8. A good accountant is worth the investment
Real estate investors spend a significant amount on taxes each year. There are many tax laws in existence today, and understanding them can take up much of your time away from your business. Accounting is handled by a qualified, reputable accountant for sharp real estate investors. An accountant can bring significant savings to a business compared to the costs associated with their services.
#9. Get assistance
For someone trying to learn the real estate investing business on their own, it can be challenging. A mentor, a lawyer, or a supportive friend often plays an influential role in helping real estate investors succeed. The success of real estate investors is based on their ability to embrace the expertise of others rather than risk time and money.
#10. Networking
New and experienced real estate investors can benefit from a professional network's support and opportunities. Groups like these, made up of mentors, business partners, clients, or members of nonprofit organizations, offer investors the opportunity to challenge each other and provide support. Investing in real estate often involves experiential learning, which is why building a network is so important.
"I hope that these 10 tips will help you become a better real estate investor. I am always available if you have any questions."