Innovative Approaches To Improve Your Design To Code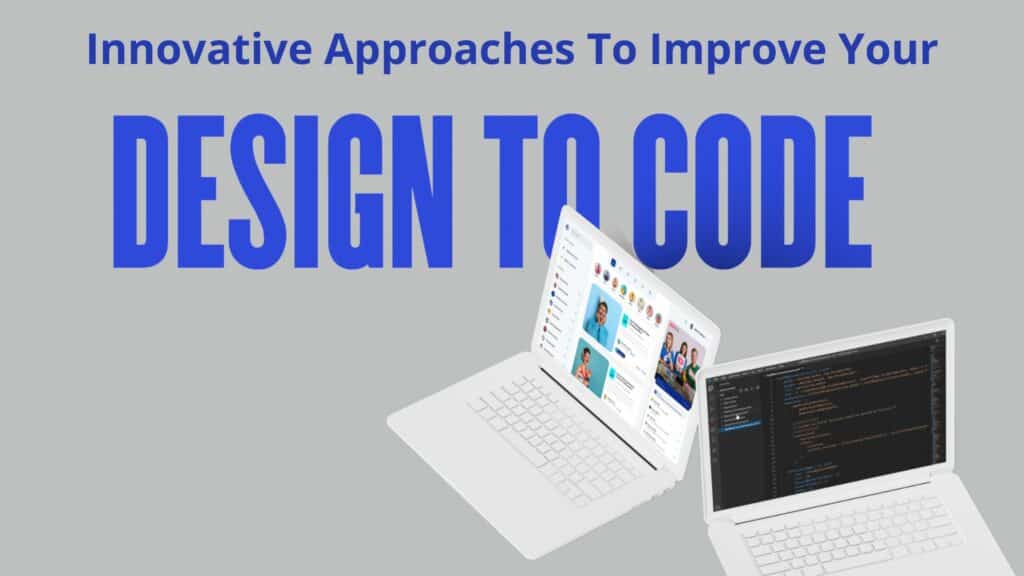 Customers are moving online for almost every purpose; therefore, online presence has become essential for every business, whether big or small. You may already have a design in mind and want to build a website accordingly. You will also have various options to do the same.
Various development companies offer design to code services to build the website as per your demand. All you need to do is offer a design to get it coded based on your preference. You may require PSD to Magento, WordPress, HTML, and so on migration.
It is essential that the design is prepared adequately and is understandable by the developer. Therefore, consider the following innovative approach to enhance the design to code.
How To Improve Design To Code?
You can consider the following approaches to improve your design to code.
Evaluate the Design
Before giving your design to code, make sure the developer has a good understanding of your idea. Take the time to incorporate your ideas into the design. This is essential as the developer will get an idea of the designer's thinking by accessing the design source files, sections, and layers. 
Involve Developers From The Beginning
It's much better if you involve the developer from the beginning, from the designing phase. They can assist and understand your needs better this way. They can even help you determine which migration option will be better among PSD to HTML, WordPress, Magento, etc., development platforms. Furthermore, they can also tell you whether the platform will be able to offer the design you want.
Maintain a Checklist
Sometimes the business owner has to give a last-minute update related to the design, which can hamper the developer's work. Therefore, at an initial stage, while designing, you can create a checklist of the features and case scenarios to avoid such changes. This will offer a smooth workflow for both the designing and coding professionals.
Partner with a Development Company
One of the easiest methods is hiring a web development company; they will have experts to code your design. Using this method, you only need to look for the right development company and provide them with the design file. They will slice down the design and code your website.
When you seek development services for PSD to WordPress, Magento, or migrate to any other platform, you can rest assured of the best approach to quality work. They will have experienced developers to offer a high-quality, responsive website.
Hire a Developer
If you are unsure whether you should seek development company services, you can also hire a web developer. Using this approach, you'll have the option of choosing the engaging model based on your preference.
Companies offer various engagement models, such as fixed-cost, dedicated models, etc. Therefore, you'll have the option of choosing a suitable model and hire web developers accordingly.
Conclusion
These were some ways to improve your design to code. When developing your design for coding, you can consider these to make your PSD design and development.
The approaches mentioned above can improve your design to code; however, you'll have to follow the conversion steps carefully for converting PSD to HTML, WordPress, Magento, or any other technology. For better and faster coding, partner with reputed development company.