Improve your Website SEO without Spending a Fortune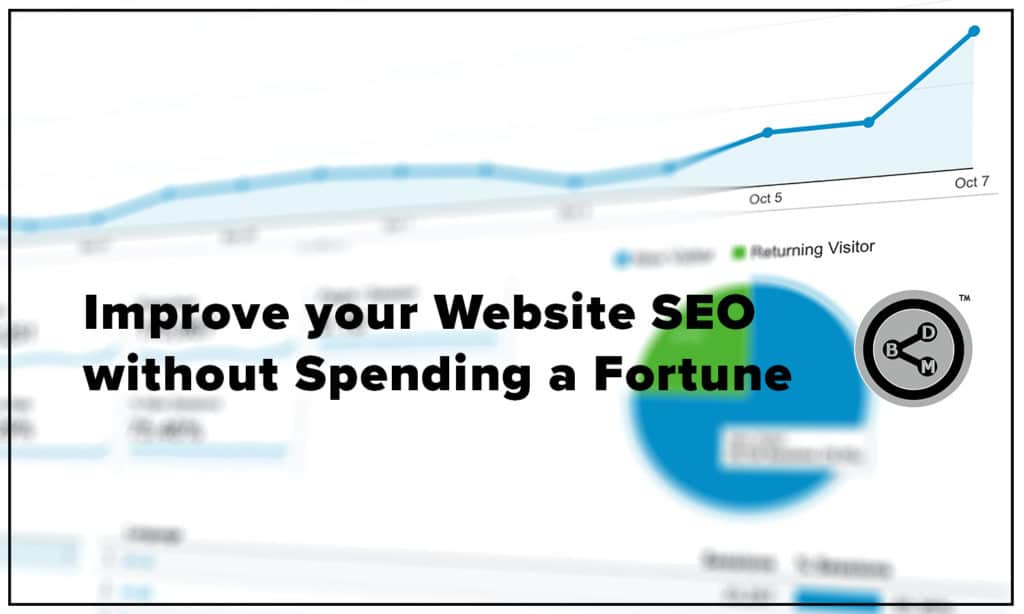 Do your research
No matter what you do, chances are good that someone has already done it before. A quick search on Google or another search engine will reveal a wealth of information on any given topic. When it comes to improving your website's SEO, take advantage of the wealth of resources that are readily available.
You can find an incredible amount of advice for free on YouTube and LinkedIn and apply what you learn. Don't have a lot of time, perhaps you can assign the project to one of your administrative assistants or hire a virtual assistant to help with this task and have them create a how-to style SOP (standard operating procedure) checklist that can be followed.
Use keyword-rich titles and descriptions
When it comes to SEO, what's on your website is just as important as how it looks. Be sure to use keyword-rich titles and descriptions so that search engines can easily find and index your content.
Make sure that the first sentence of each paragraph includes keywords from the title or headline, to help support that your content is in fact about that topic. This will help your content rank higher and therefore be circulated more by search engines.
Optimize your website for mobile
More and more people are using their mobile devices to access the internet. If your website is not optimized for mobile, you're missing out on a huge opportunity. Be sure to use a responsive design so that your website can be easily viewed on any device.
Responsive design is one reason Bowman Digital Media likes to utilize existing themes and plugins as they almost always have a responsive design structure built-in. Less for you to worry about and you get the bump in SEO too because it is mobile device friendly.
Submit your website to directories
One way to improve your website's SEO is to get other websites to point to your website as a source of information. These backlinks help you build higher domain authority, and can increase your overall website traffic at the same time.
Use social media
Social media is a powerful tool that can be used to improve your website's SEO. Be sure to create company profiles on popular social networking sites and post links to your website. You can also use social media to build relationships with other website owners and bloggers, which can lead to increased traffic and backlinks.
By following these tips, you can improve your website SEO without spending a fortune. Just remember to do your research, use keyword-rich titles and descriptions, optimize your website for mobile, submit your site to directories, and promote your site on social media. With a little effort, you can see a big improvement in your website's SEO.
If you have a budget for improving your SEO and want some professional help, consider hiring the team at Bowman Digital Media as we offer prices that don't break the bank. Our clients love our results and the month-to-month terms we offer, so no long-term commitment is required.