Improve Your Dental Hygiene Routine with These 5 Tips
You've probably heard numerous times that a daily dental hygiene routine should include brushing two times a day and flossing once a day. While this is a good baseline, simply brushing and flossing may not be enough to keep your oral health in the best shape possible. In this blog post there are five tips and tricks to improve your dental hygiene so you can keep your teeth healthy between your six-month cleaning appointments!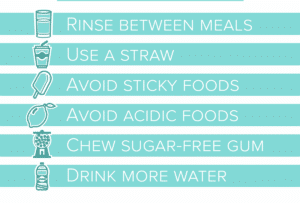 Use an electric toothbrush first.
When used properly, an electric toothbrush is frequently seen as being more efficient than conventional toothbrushes. With an electric toothbrush, users may just move the brush over the mouth's quadrants while the tiny vibrations take care of cleaning. An electric toothbrush can be more efficient at eliminating plaque and calcium build-up from your mouth each day, particularly if you have a tendency to see more of these stains. To help you stay on track, many electric toothbrushes also contain an integrated 2-minute timer.
It's crucial to remember that using too much force when brushing, whether with an electric or manual toothbrush, might harm your gums. To avoid harming your gums and eroding away the enamel, be careful to brush at a 45-degree angle toward the gum line and with gentle pressure.
Check your flossing technique again.
For the sake of your oral health, flossing should be done once each day. Only 60% of the surfaces of your teeth can be cleaned with a toothbrush, and the remaining 40% can only be cleaned with floss. But only when done properly does flossing improve your oral health. If you don't use a C-shape when flossing and don't reach far enough under the gums, the plaque that is tucked between your teeth and beneath the gums won't be removed. Contrarily, those who floss too firmly face the danger of harming their gums, which could lead to later dental health problems. Learn how to correctly floss.
Rinse your mouth after flossing.
Patients should floss before brushing their teeth so they can remove any material that became loose during the procedure, but the more crucial thing is to make sure you floss at least once a day. If you floss your teeth after brushing or at another time during the day, be sure to rinse your mouth completely with water to remove any debris or bacteria that the floss may have loosened.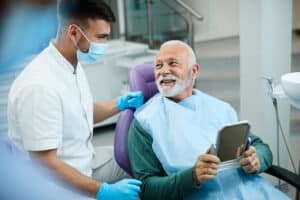 Keep a toothbrush at work.
You never know when you might need to brush your teeth, so be prepared! It's always a good idea to keep an extra toothbrush on hand in case you have a lunch that leaves food particles lodged in your teeth or realise that you need to brush your teeth more frequently overall. To stop dirt and other particles from building up on your toothbrush, keep it covered and in a safe place.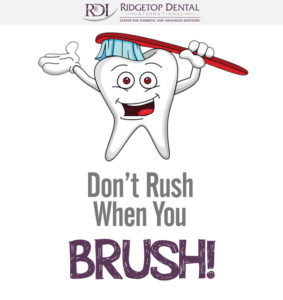 Pay attention to your tongue.
Millions of bacteria reside on the tongue, which can lead to bad breath and plaque accumulation in the mouth. Make sure to lightly clean your tongue as well while you brush to get rid of microorganisms. To freshen your breath and eliminate bacteria, you can also incorporate mouthwash into your regular practise. Use one that contains fluoride for the additional advantage of protecting your mouth generally and strengthening your teeth.
You may improve your dental hygiene practises and maintain general oral health by using these guidelines. Your hygienist is happy to assist you if you ever have any queries concerning your personal hygiene routine. No query is too dumb, whether you want to be sure you're flossing properly or are unsure about the best toothbrush to use. We'll take the time to assist you in developing the most effective hygiene practises. Request a consultation here to get started with us right away!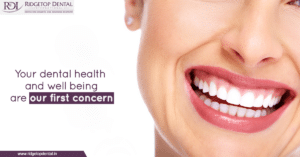 Ridgetop dental
Ridgetop Dental International is one of the best dental clinics in Bangalore, India. We are committed to providing our patients with genuine care and excellent dentistry at all times. Our dental clinic in Bangalore is open to patients of all ages and with different Orthodontics health care concerns. We provide personalized treatment to each patient.
Contact us on 7846889900, [email protected]
No.52, 100 Feet Road near Kendriya Sadan Second Block, Koramangala, Bengaluru, Karnataka 560034