How To Use LinkedIn To Grow Your Business & Brand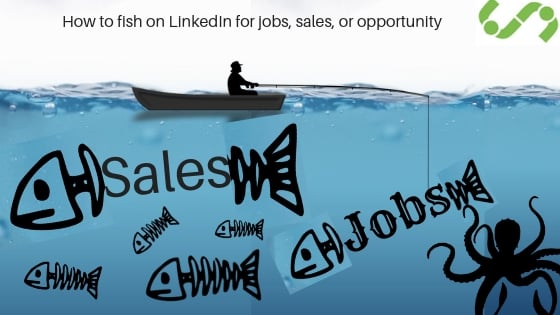 Learning how to use LinkedIn is crucial due to 662 million worldwide users. Not to mention the 146 million users in the United States alone. (Facts are from the DMR)
Finding success in business or with finding a job can often come down to what you're doing on LinkedIn. It can also come down to what you're not doing on LinkedIn. Therefore, we hope this article helps you learn how to use LinkedIn effectively.  The tips in this article can help you find a job, build your brand or grow your business.
What is LinkedIn?
"What is LinkedIn" is a question that is sure to cause a lot of debate among LinkedIn users. You're likely to get 562 million different answers to that question. The many different answers are due to the millions of people using LinkedIn successfully. There are many different ways to use LinkedIn effectively so take all advice with a grain of salt.
Think of LinkedIn as a social media platform that is much like Facebook. LinkedIn just caters more toward professionals and fortune 500 companies. Some people make their living due to what they're doing on LinkedIn.
However, many people miss the benefits LinkedIn offers due to missing the beauty of the site. LinkedIn is online 24-7 every day of the year acting as a virtual newspaper. So your profile needs to be online and on point 24-7 too. LinkedIn is a virtual sea of opportunity, so you need to learn how to fish on LinkedIn for jobs, sales or chances to explode your brand. Like any opportunity, LinkedIn is what you make of it.
How LinkedIn is like fishing
I often tell people how LinkedIn is like fishing due to the amount of patience, skill, and luck that it can require to be successful. I also compare LinkedIn to fishing because you need to make sure you are using the right bait, hook, and boat to catch the fish of your choice.
Your bait: Look at your engagement as your bait, because of the fact that no one does anything until you engage. The content, comments, and replies you put out there all equal your bait. Every time that you share or engage on the content you're putting bait out into the LinkedIn sea.
The hook: Your name, profile picture, and LinkedIn title all act like the hook in this fishing analogy. They together to form the hook due to how they all should make the reader want to know more.
You need a good boat: Your profile summary is like the boat because you should be able to eat if you get the right fish this far. The summary needs to help people identify what you can help them with right away. Everyone that is looking at your profile is taking time out of their day to learn more about you. Make it count for something. Make sure you catch all the fish that make it to the boat.
In short, you want to make sure you are using the right bait so you catch the right type of fish to fit your needs. A person looking for people to buy Grunt Style shirts should be posting something entirely different than a person looking to attract C-level executives. If you're looking to attract C-level executives you should be engaging or sharing content that has a focus on business.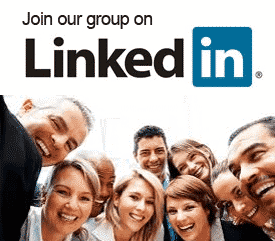 Join the Service Professionals Network (#SPN) social media groups on LinkedIn and Facebook . 
These groups are full of small to large business owners and entrepreneurs from around the world.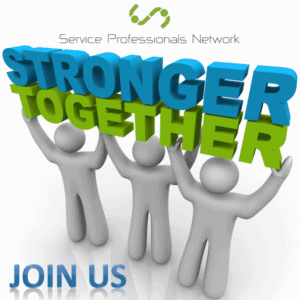 Learn about how the SPN social media groups helped inspire and build this site.
How to  use LinkedIn for branding, sales, or finding a job
There was a time when nearly everyone was using LinkedIn just so they could find a job. Now, people are learning new tricks on how to use LinkedIn for branding, sales, or building an audience. The days of being able to ignore your LinkedIn profile are long gone in a lot of professionals circles due to what the platform offers.
The bigger your network is on LinkedIn the easier it is to find a job for many reasons. However, having a big network doesn't mean you are automatically going to get the job of your dreams either. People really judge a lot about you depending on what you put on your LinkedIn profile. They also look at your recent activity. People that hide their activity tend to get taken less seriously too, so it tells you the value behind having a strong profile.
Here are our 10 best tips on how to use LinkedIn correctly:
Complete your profile: The more complete your profile the easier people can find you. The more info on your profile you have the more people have to see how you align with their needs. The more complete your profile the more you stand out.
Customize your LinkedIn URL: It is so much easier to remember your Linked URL when it is custom. Use your brand name or full name if possible.
Choose the right profile pic: A picture is worth a thousand words so put some serious thought into what your profile picture says to those that view it.
Make sure your LinkedIn headline (title) doesn't suck: Do not use generic one-word terms in your LinkedIn headline. Your headline should be interesting.
Do keyword research: The skills you list and the words you use in your profile summary dictate how people find you. Make sure the skills you list and the words you use in your summary help your target audience find you. Use all 50 skill slots to make sure to also focus on industry terms.
Use every bit of your summary space: Your summary is the place where you share your story and convince people to help you with your goals. Make it count.
Facts don't lie: Have you done something really cool? Write about it in your summary. Facts don't lie and they can help paint a picture.
Be Nice: You should always be real and really nice, if possible. If you can't be both real and really nice, then consider the option to ignore it.
Don't Be Cliche: Don't use buzzwords everyone else is beating to death. Just be you and tell your story. Let someone else tell everyone how to discover their inner why.
Get personal: Make a friend and make a sale is an old-school piece of advice that also applies to LinkedIn.
Want more info on how to use LinkedIn? Check out these LinkedIn Networking Tips.
Joining groups is a great way to learn how to use LinkedIn for your industry
It is no secret that I'm a big fan of networking groups on LinkedIn. However, I've also been a fan of groups since the earliest social networking sites. I'm not new to the sharing-is-caring mindset so the value in LinkedIn groups is pretty evident to me.
Microsoft buying LinkedIn had a lot to do with Reid Hoffman. See, Reid is a person that knows a lot of people in the tech industry and a lot of people in tech know Reid. This has a lot to do with Reid's experience in this tech industry, but it also wouldn't be possible without his focus on networking. Joining groups on LinkedIn is the easiest way to build your LinkedIn profile and name within your industry. Reid made it easier for professionals like us to network like professionals like him by making groups on LinkedIn possible. Take advantage.
You can join a lot of different groups on LinkedIn so don't be shy about joining and engaging in many different groups. Joining networking groups like the Service Professionals Network group on LinkedIn can help you grow a broad audience. Groups built around your industry will help you get knowledge and build connections that may improve your business. It also doesn't hurt to join digital marketing groups to get info on how to succeed online.