How To Hire A Professional Shopify Developer For An eCommerce Store?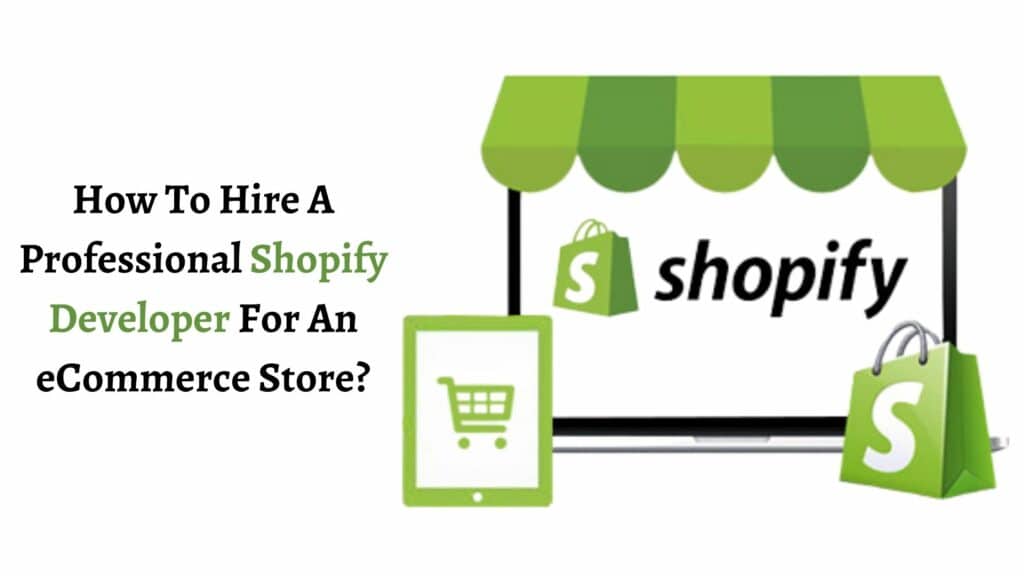 The old brick-and-mortar model is no longer a reliable source of steady revenue for merchants. Many eCommerce platforms allow entrepreneurs to get a fully-developed online shop up and running in almost no time. Shopify is among the most well-known platforms in the eCommerce sector.
Shopify is a user-friendly platform that offers everything you need to start, run, and grow an eCommerce store. A professional developer can assist in exploring the comprehensive features and emerge as the best fit for your retail business.
Considerations Before Hiring A Shopify Developer For eCommerce Store
Once you have decided to hire Shopify developers, you need to ensure you do not select the first Shopify developer you contacted. Below are essential factors you need to consider before finalizing the ideal developer.
The first step is defining your project requirements to know the end goal you wish to achieve. Identifying the competitors and target audience of your project is essential. You can also make a document to explain to developers better about the project's primary requisites. It will also help Shopify developers to know the significant needs to be implemented based on the budget.
Once you have decided on the requisites, end goal, and budget, go for extensive research of various Shopify developers. Do not settle for the first Shopify developer, contact multiple Shopify experts and brief them about your project requirements and budget. Hire Shopify developers with experience and expertise in working with a niche similar to yours. Contact the shortlisted Shopify developers and finalize the one that fits all your requisites and budget.
Hiring a Shopify development company through referral is the best way for various reasons. If you hire through referral, it means they have experience and will know the whole working process of the developer. The one who refers will know whether the developer is flexible, follows a problem-solving approach, and implements the suggested changes or not. Hence, it would be best if you indeed looked for the possibility of hiring a Shopify developer through referral.
Knowledge of Shopify Platform
Since you are investing in hiring a Shopify developer, you do not expect to compromise on features the platform can offer. It is essential that the developer you hire has a deep knowledge of the Shopify development services and can make full use of its functionalities. The developer should have prior experience working on the Shopify eCommerce development projects and should have explored its features to the fullest. They will develop a market-ready, secure, scalable, customized website for your eCommerce business.
Check Their Engagement Models
The Shopify development companies have flexible engagement models to provide you with the best Shopify development services. These engagement models are customized to meet clients' specifications and goals. Shopify eCommerce offers a time and material hiring model, dedicated team hiring model, and fixed cost hiring model to meet clients' distinct needs. Understand these models and narrow down your requisites.
Final Words
To conclude, mentioned above were some significant considerations for hiring a professional Shopify developer for an eCommerce store. It is preferred to hire Shopify developers in India, as they have many eCommerce developers available at the best price. Consider these points to get your eCommerce store developed by professional Shopify developers.