How to Hire a Perfect Mobile App Developer?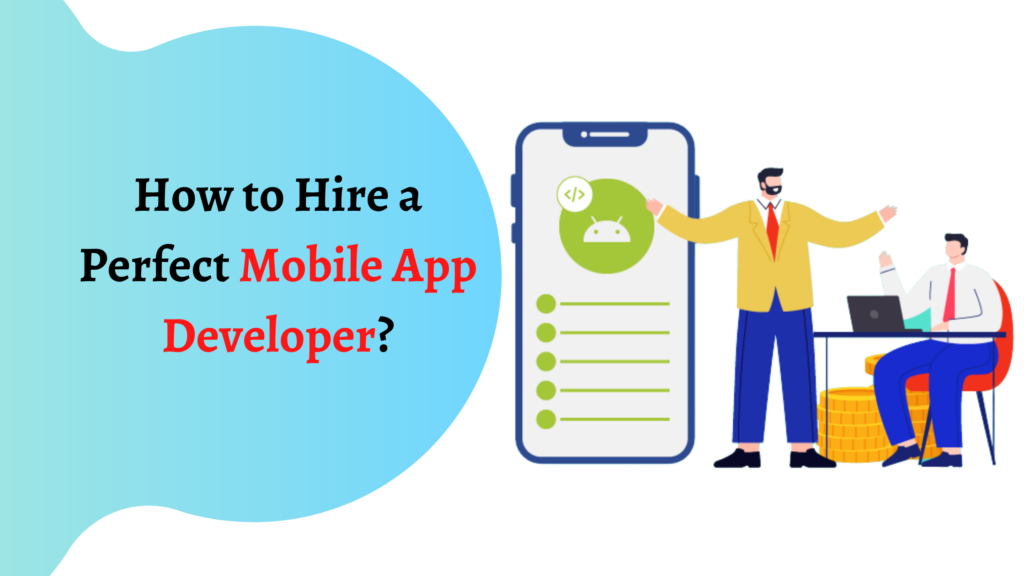 Are you a business owner looking to develop a mobile app? Then, you must be looking for a suitable app development company to hand over your app development project. 
However, hiring mobile app developers is a challenging yet crucial task as your entire business depends on it. Moreover, an app development company will act as your technology partner that will be involved in the app development process for months.
Therefore, you need to be very careful while hiring app developers for your project. 
This blog will explain the steps you should follow while hiring mobile application development services . 
What are the Steps to Hire Mobile Application Development Services?
The company you hire for building your mobile application should assist you with the development process and be involved in the ideation part.
However, to explain your idea to developers adequately, you should be clear about the app idea. Therefore, it is essential to involve the app development company in the creative inputs as well. 
Conduct extensive in-depth research on your app, including the type of app, revenue model, budget, etc. Find out the product concept, design, and functionality requirements so that you can clearly describe them to the development partners.  
Before starting the app development, you should set an overall budget to spend on the project. It will help you manage the app development process and avoid unnecessary expenditures. 
Once you know the app type, specifications, design, features, and technologies, you can decide the budget to spend on the app's development process.
#0e101a;font-weight: 400″>However, you need to include the cost of hiring mobile app developers and app maintenance services. Furthermore, keep the budget more flexible in case of any changes to the project scope. 
0e101a">Find the App Developers on the Relevant Platforms
Now that you are clear of your project scope and budget requirements, it is time to search the app developers on the relevant platforms. 
There are three ways you can hire mobile app developers:
1 . In-house App Developers:  You can create an in-house team to manage the app's development process. This way, you can monitor the progress in the development. However, this will increase expenses like the price of hiring new employees, training, office space, and offering other perks.
2 . Hiring Freelancers:  If your app is not too complex or you need developers for a short period, hiring freelancers might be a suitable option. However, it is not recommended to rely on freelancing services for developing your app from scratch, including all the processes of designing, coding, quality assurance, etc. 
3. Outsourcing:  You can outsource your project to a company offering mobile app development services. A reputable company follows specific procedures for app development that will ensure the timely and smooth completion of the project. 
Conclusion 
Now, the question arises, where can you find suitable app developers for your project? There are several platforms like Clutch, IT Firms, Good Firms, Upwork, etc., where you can search for app development companies as per your requirements. You can even consider Linkedin to conduct your research to hire mobile app developers. 
Moreover, you must ensure the app development company you hire has relevant industry experience working on similar projects. Check their portfolio, previous work experience, and customer reviews to know their expertise. 
You can even schedule an interview with the app developers to check their technical knowledge, communication skills, and other details.