How To Grow Your Business On Social Networking Sites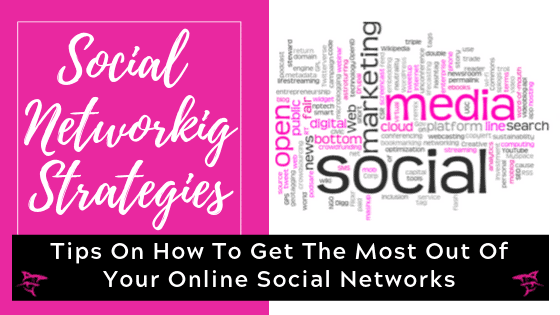 The world is changing more and more every day thanks to the internet and social networking sites. It wasn't long ago that a good business card was able to set you apart. There was also the yellow pages for the people that really wanted attention. Now, it seems like you don't exist without a large following on one of the major social networking sites.
It's so important for a business to have a social media presence nowadays that it's hard to overstate the value. Growing your business and your professional network just isn't as simple as handing out a business card anymore. Paying for an ad in the Yellowpages isn't going to do it either.
Now, you need to be good at social networking online. You also need to be doing what you can to show up on Google and the other major search engines. It is not easy to show up on Google due to the competition, but it is important if you want your business to grow.
You could hire a good social networking service or SEO company to help. However, it pays to know the basics of social networking online. It also pays to know a little bit about how search engine marketing (SEM) works. We all know someone that has been taken for a ride with a less than honest SEO company. A lot of us have been taken for a ride ourselves because we put our trust into the wrong people. We also didn't enough research into how things work for whatever reason.
Knowing the basics will help you get the most out of any social networking service or SEM that you use. Make sure to learn the basics of how Google works so you know what to look for in SEO service.
Tips on how to use any social media service online:
Hone your profile to meet your goals: Every major social networking site provides you with a profile that you can optimize to meet your goals. Even Facebook gives you plenty of space to introduce your business in your profile. Make sure your profile doesn't contain anything that you don't want your boss or customers to see. People will judge you on what they see on your social media profile. The best part is you can control everything so make your image worth seeing. Make sure to include your other social media and website links in your profile bio or summary.
Choose your social media service wisely: Different social media sites provide different services and audiences. Some social media sites focus on dating and other sites lean toward professional interest. You can also find social media sites that mix business and pleasure. Time can fly by quickly while you are having fun on social media so make sure to focus on your goals.
Understand the rules and culture: Every social media service has its own rules and culture long before you create a profile. The rules and culture of one site may get you in trouble on another site. Therefore, it always pays to take a little time to research the rules and culture before you start really using a social media service. Gossip and reputation can spread quickly through social media so it pays to understand the different customs on any site you join.
Don't be pushy: This tip works for any social media service because no one likes pushy salespeople on social media. If you hone your profile and share content people like then you don't need to be pushy to generate leads for your business. Being pushy can also ruin your reputation quicker than about anything else. You really do catch more bees with honey when it comes to social media networking and marketing. Use your profile to introduce your product or service. Use your content and friendly social media engagement to get people to your profile. It really is that simple.
Do what you promise:  Do not make promises that you can not or will not keep. You need to follow through on the things that you promise people or you will lose all credibility. If you promise to help someone then you should help them. It's OK if you have to say no to things. Most people will agree that a direct no is better than an insincere yes. Don't give people false hope or waste their time.
Be mindful of your connections reputation: People are taking a risk by connecting with you through any social media networking service. Reputation is very important to people that are trying to make a living through social media marketing. If you become a connection of someone online your actions can affect them. It's so important to be aware of how your content and engagement can affect your friends or professional connections.
Get ready for face-to-face meetings: If you make a good impression online then you can expect people to desire face-to-face meetings. Face-to-face meets are also the best way to take any professional or social relationship to the next level.  If you make a good impression on social media expect people to want to meet in person. Social selling through social media often requires face-to-face meetings at some point.
We rise by lifting others: Helping others can also really help yourself.  Follow the Golden Rule when it comes to how you treat people online and you will go far. Networking is reciprocal, so do treat others as you want to be treated. People are more likely to remember and help those that help them. Be a good team player and your team will be good for you.
Social networking sites can help your SEO
Most of the major social networking sites provide many ways to help with your SEO results. So many people miss a lot of free opportunities do increase their SEO results through their social media activity. Don't be one of those people. Ask questions and do some research on how to improve your SEO results on any social networking site that you want to use.
Google and the other major search engines do not talk about how much social media affects your SEO. However, there is plenty of evidence that shows how social networking sites can impact your SEO results. Backlinks are links that point back to your website. The higher ranking a site the better the backlink that the site can give your website. If you put your website links in the right places and give your connections or friends a reason to click, then you also increase your direct traffic. It always pays to take a little time to share your website links on your social networking sites.
Major social networking sites can drive traffic and provide high-ranking backlinks for your website. Most business owners pay to advertise online at some point so make sure you're getting all the free help that you can too.