How to Choose the Best Photo Editing Company to Work with?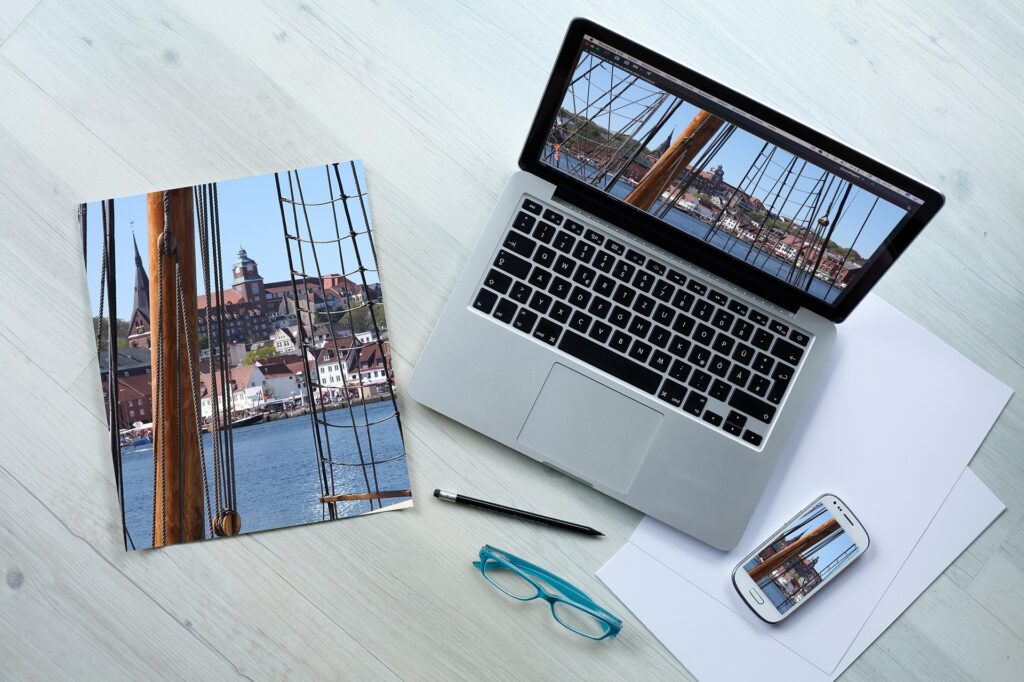 Visual elements are as important as the content because they help to illustrate the written text. That is why many businesses turn to a photo editing company for getting the images retouched. When looking for an image editing company though, you have several things to consider and pay attention to. This article provides you with a better idea of how to select a retouching company and how to collaborate with the photo editing business in 2022.
Cooperation with a retouching company
If you have never dealt with a retouching company, let's have a look at the general overview of what it looks like and when this is needed. This will help you to be aware of the process once you decide to collaborate with a photo editing company.
First of all, you should define how often you have to get your images retouched and adjusted. This depends on the number of visual components you embed in your website or social media posts. Also, the frequency of posting graphical elements means a lot as this will define the price for the photo editing services.
In case you have not been employing images, photos, or other graphics types on your website yet, you should start doing that. Visuals mean much for brand identification and recognition, so using photos in your articles and social media accounts is highly important. Moreover, visual elements are also amplifying your SEO efforts for the website promotion. Read other tips at  freeyork.org on how to improve your brand identity with SEO.
Another aspect to consider before you start collaborating with a retouching company is the budget. Estimate the amount of money you are ready to spend for retouching photos on a monthly or yearly basis. Depending on the available budget and the number of photos for editing, you will know which image editing company to choose.
Once all the preparation steps are completed, you can start looking for suitable photo editing services. That could be a company based in the same country as yours or an overseas photo editing business. However, you should consider several factors mentioned above before setting up an agreement for cooperation with the photo editing company of your choice.
How to choose an image editing company?
Recommendations make much when choosing either e photo editing company or any other service to collaborate with. Nevertheless, there are many factors to be aware of and consider specifically when selecting an image editing company.
Area of expertise
There are various types of photo editing businesses that specialize either in a narrow field of image editing or offer a wide range of image retouching services. For example, that could be a firm that specializes particularly in wedding image editing, like this website. Thus, if you have a wedding business and need to edit a fair number of photos of dresses, veils, and other wedding items, then such a photo editing company could be the right choice for you.
Response time
Once you find a photo editing company on the web, you will see the average response time also known as a turnaround rate there. This index means the time period you have to wait for getting your order done. If this parameter is high, it means that your photos will be edited and delivered back to you only after several days. In case you are planning everything in advance, that might be fine for your business. However, when urgent change might be needed, a long response time and high turnaround matter.
The response time might be also important when you create links from the USA and gain backlinks from other countries through guest posting. When you create articles for other blogs and online platforms, you need to realize that those might have other working processes and deadlines. Thus, you might get your photo edited or re-edited in hours.
Samples
Even though this factor comes third on the list, it is probably the most important to consider. By overviewing the samples of previous works the company has completed in the past, you will get an idea of how your images will be edited. Also, you will realize which area of expertise the company specializes in.
Reviews
Every small business or large enterprise is surely looking for the best photo editing company. That is why it is extremely necessary to explore the reviews from real customers. It is not recommended to look at the testimonials on the particular company's website as it will not surely post bad reviews. Look for the real customers' reviews by typing the corresponding search requests in Google to learn more about the way a company works with its clients.
Experience
Another thing to consider is the experience of the chosen photo editing company. Of course, that does not usually mean that a company that stays on the market for long has better photo editing specialists. However, they may give you a piece of advice on how to better integrate your photos on the website. Read this article to know other tips for arranging the content on your web pages and optimizing them.
Prices
The last but not least thing to pay attention to is the price list of the photo editing company. It is usually available in the dedicated section of the website, however, you need to realize that the prices may vary if the number of photos is large. So, you need to contact the representative of the photo editing company that you like and negotiate the pricing aspect of your collaboration.
Final thoughts
Dedicating much time to photo shooting and photo editing as the major part of the website contents means much today. People perceive visual content rather well, so you need to make sure to utilize beautiful photos in your articles and on social media. To ensure this, use the services of a photo editing company to obtain the best results. However, you need to pay attention to the company's area of expertise, experience in the market, average response time, and samples.