How the Best Social Media Marketing Agency Boosts Your Website Traffic?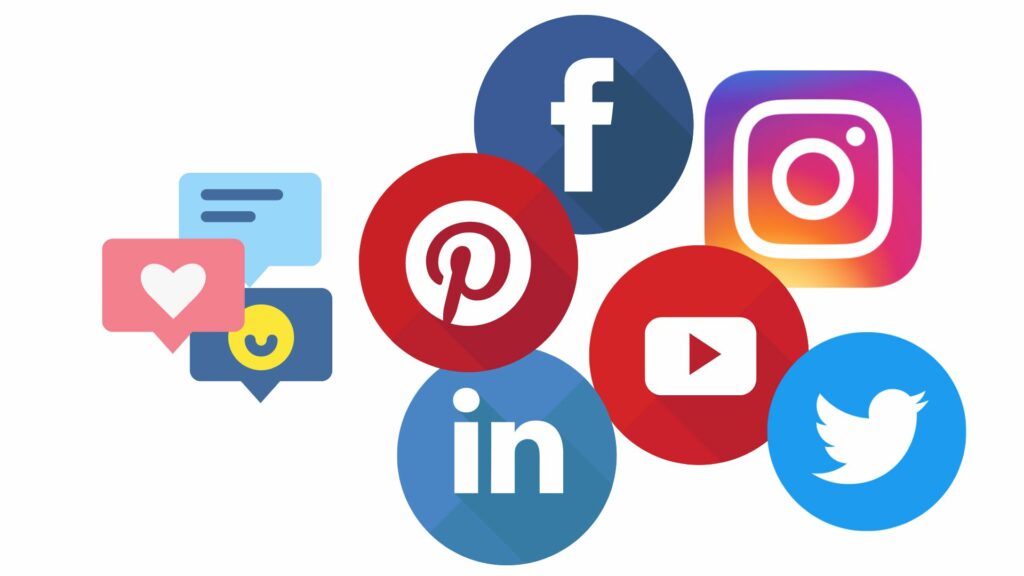 When you leverage the services of a social media marketing agency in Delhi or anywhere else, the first and foremost thought that should occupy your mind is how much organic traffic your website can build up from it. It is true regardless of the size of the business you own.
Veteran marketers use creative strategies to increase the amount of organic traffic directed to your website through social media. In today's post, we'll discuss a few of these tried-and-true social media strategies that will bring in additional visitors to your website.
Let's get a head start!
How to Generate a Large Amount of Web Traffic Using Social Media
1. Fill in Your Business Profile on Social Media
When people visit your social media page for the first time, the information about your company is the first thing they see. Therefore, give the "About" section of your company page your complete attention when filling it out.
Put every detail into place so that visitors do not find it difficult to understand what you have to offer. In addition, check to see that each of your social media pages has a link leading back to the homepage of your website.
It is recommended that you add a link to your website in the "About" section of each of your social media profiles, as it has been found that social media accounts are responsible for 31% of all referral traffic to websites (source: Text Request).
Therefore, win over your social followers with the content you share, and get them interested enough to look up your website to get more of the same kind of content. As a result, you will be able to drive significant organic traffic to your website.
2. Promote & Repurpose Your Blog Posts
Promotional advice for blogs found on the websites of India's leading digital marketing agencies. It is a fantastic way to attract people interested in your target audience to visit your website if you promote your blog posts using powerful messages.
You should also market your old content on social media using different titles and messages to attract users' attention. Please quote different parts of your article and share them on social media. You can inform your new followers about your previous posts in this way. In addition, you will be able to persuade the viewers to check out your website.
After that, you can engage your readers with your blog posts by asking pertinent questions in those posts. In addition, you can increase the number of people who visit your website through social media by including a "Tweet this" button at the end of your blog.
3. Make your content easily accessible to others.
It is possible to drive significant traffic to your website by writing compelling blog posts and sharing them on social media. People will almost always choose to communicate in a clear, readable way and full of pertinent insights.
The more accessible it is to the audience members in terms of reading, the more shares it will generate. And, of course, a more significant number of shares will increase your website's traffic. In addition to the standard text format, you should make an effort to include some eye-catching images in your blog post. Also, make lovely info graphic images so detailed data can be presented in an easy-to-understand and enticing way.
Remember to optimise the images you've included in your blog post by giving them the appropriate tags and titles. Therefore, use your intelligence to ensure that your website will naturally receive a lot of shares and a significant amount of traffic.
4. Ensure a Consistent Engagement With Your Audience
According to the best SEO Agency in Delhi, utilising your employees' social profiles to promote your brand's profile is an excellent way to increase the amount of traffic directed to your website.
In addition, you can generate a massive amount of traffic by linking your employees' social profiles to the brand's profile or website. You can also ask your employees to share your company's profile on social media and in the various groups that they are a part of by asking them to do so.
5. Make sure that your interaction with the audience is consistent.
You might be tempted to ignore the social component of social media, but doing so is a mistake you don't want to make. Using social media, you can directly engage with your customers, learn about the challenges they face, and provide solutions. By conducting business in this manner, you can win the trust of both your current and potential future clients. Participation in social media also increases the authority of your brand. This way, you can increase the traffic that visits your website.
According to studies, only 11% of people who post feedback online receive responses from companies (source: Text Request). Therefore, if you employ the appropriate strategies for engagement, you can easily outrank your competitors and shine more brightly.
Delhi's leading digital marketing company has provided some advice on improving customer engagement. You can take part in chats on Twitter or other social media platforms, respond to tweets and comments that mention you or your brand, and so on.
In addition, you can stoke the flames of conversions by participating in relevant forum discussions, searching for relevant hashtags, and so on.
6. Collect Email Addresses by Facebook Authentication
A fantastic strategy for gathering email addresses is to provide a free e-book or guide on various topical areas that are currently popular. Many marketers use this strategy to collect email addresses, which they then use later in promoting their brand.
However, seasoned online marketers also favour gathering email addresses through Facebook Authentication. Employ some of the most cutting-edge online tools available, such as ones in which viewers can enter their email addresses on the assumption that they are logged into Facebook. It will help if you put all those email addresses to use to catapult the number of people visiting your website.
7. Use the Authority of the Influencers to Your Advantage
The use of the authority of influencers to build traffic to your website is another mind-blowing method used in modern times. You can publish a compelling blog post on your website by conducting interviews with the top experts in your niche, getting their feedback on any issue, and then writing up the results of those interviews. A clever strategy for promoting your blog on social media can attract many people to your website if it is implemented in this manner.
8. Be Actively Involved in Social Groups:
Join active community groups where there is a high probability of reaching the people you are trying to reach. You can find people who share your interests and determine whether or not they are likely to be interested in your products. You can join these groups by signing up on platforms such as Facebook, YouTube, WhatsApp, LinkedIn, or Pinterest. These groups can potentially assist you in attracting visitors to your website.
Note the interests, qualities, and personalities of the people who make up your target market. For instance, if you are a retailer of athletic shoes, the athletes and young people in your target market should be your primary focus. Therefore, looking for online groups with the same type of audience would be beneficial. Join such groups personally and later promote yourself as an influential community member. You'll be able to enhance your products and then sell them through your online store if you take this approach.
This brilliant strategy accomplishes by becoming an influencer and promoting your products and company on a larger scale.
9. Draw Ideas from People Who Have Influenced You:
In this modern, digital world, people who have a significant following on social media have a significant impact. The term "online celeb" is frequently used to refer to influencers. They have an extremely high number of followers, which speaks to their immense popularity on social media. They hold the ability to sway the beliefs of those who adhere to them as a leader. They can reach a vast audience through various channels, including social media, blogs, YouTube, and other platforms.
You need to locate the most influential people on social media to increase your sales. Locating the ideal influencer to advocate for your company's brand and products is essential to developing this strategy. After that, put your attention on developing a positive relationship.
10. Conduct question-and-answer polls and social media competitions:
Contests and polls on social media are interesting and exciting ways to engage your audience in conversation with you. Participating in such activities helps you close the communication gap with the people you are trying to reach. By hosting contests, polls, and quizzes, you can engage your audience and encourage them to share, talk, like, and follow your content. Additionally, it raises their awareness of your brand, website, and products.
With the Tips mentioned above to generate a Large Amount of Web Traffic Using Social Media, people also search for the Instagram Story Saver app.
Wrap Up
It's not rocket science to figure out how to get lots of people to visit your website by using social media. You must plan thoughtfully and invest valuable time to bring marketing and promotional strategies to life.
Getting many people to visit your website and developing an audience is time-consuming. But if you put these suggestions into practice, we believe you'll find that your efforts are rewarded positively.
Are you still perplexed? Get in touch so we can talk about your marketing needs and help you accelerate the growth of your company right away.