How Much Does It Cost to Hire a Magento Developer?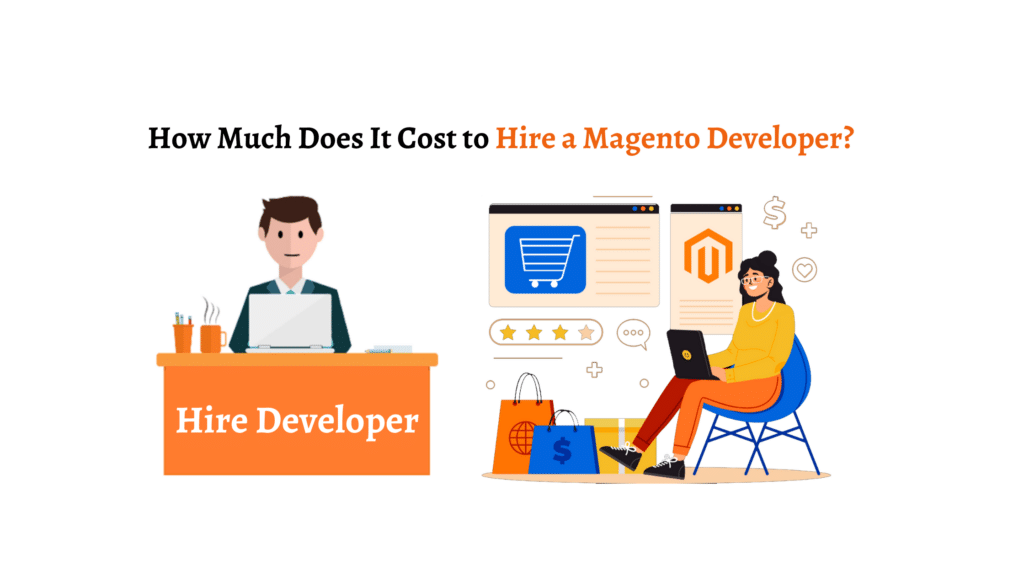 Do you want to build a website to take your business online? There are several eCommerce website development platforms that you can use, such as Magento, Drupal, WooCommerce, etc. Among these, Magento is one of the widely used platforms to create eCommerce websites.
Consequently, if you have the requirement for website development, hiring Magento developers to perform this task is the right choice. However, it would be best if you considered the cost of employing the Magento developers into the total budget of your website development.
So, how much does it cost to hire a Magento developer? There is no fixed answer to this question as no single factor influences the total hiring estimation. 
This blog will explain to you various parameters you can consider while selecting a Magento developer for your web project and calculating the cost of hiring them. 
Factors Affecting the Cost of Hiring Magento Website Development Services
Consider Your Requirements
Make sure you are clear of your project scope and requirements before you decide to hire a Magento developer. List down all of the functional needs for your eCommerce store. Research the features that best suit your business model and estimate a budget for its development. 
When you are clear of your project scope, you can decide what to expect from the Magento developers you hire.
There are several ways through which you can hire developers for your Magento project, such as:
Hiring freelancers to handle the project has its own advantages, such as low cost. However, it is advisable to go with this option for a small task rather than a full-fledged project because freelancers work with multiple clients and might not be readily available for your project. 
Do you have a team to work on your eCommerce website but need to hire developers to assist them for Magento? Several agencies provide outsourcing services where you can hire a Magento developer. Outsourcing developers will be more cost-efficient rather than building an in-house development team.
Do you want to build an eCommerce website from scratch using Magento? There are many reputable Magento development companies that you can hire to hand over your project. This might be slightly costly for you, but you can be assured of your project's quality and privacy. At the same time, they will act as a technology partner for you; thus, you can spend more time on your business rather than worrying about website development. 
Another essential factor you need to consider in your Magento project is the post-development services, including updates, upgrades, and bug fixes. Your eCommerce website will scale with time and need security updates. Therefore, ensure the company you hire provides maintenance services.
Conclusion
If you plan to take your business online, Magento is one of the best well-known platforms to do this job effectively. Your eCommerce business depends on your website as it impacts the revenue, sales, profits, customer experience, etc. Therefore, selecting the best Magento website development services for your web project is crucial.
It can be challenging to estimate the overall budget for hiring Magento developers. Therefore, you can send your query to the development company and get started with the hiring process.