How Do Online Reviews Impact Your Business?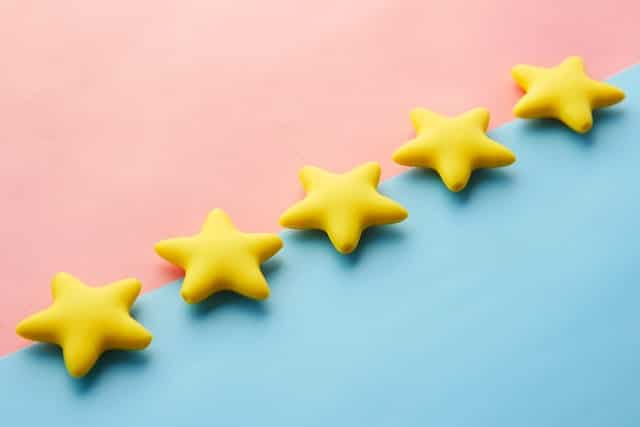 How Do Online Reviews Affect Your Business?
Do you want to create more awareness for your business? Online reviews are your best bet. Many businesses have discovered the importance of reviews from customers and have made it a crucial tool in their online optimization strategies.
At Lasting Trend – Digital Marketing Agency in New York City, we recognize the importance of reviews in growing a business and improving local SEO, especially for companies that provide services such as Good Zone laptop repair.
However, the process of managing your customer reviews could be quite tasking. That is why we have put together the basic information you need to get started. This article will help you to know more on;
The importance of Google reviews
How reviews affect ranking
How reviews affect conversion
The required number of reviews, as well as other relevant information.
This article is intended for readers in the US and contains detailed explanations on how internet reviews impact businesses.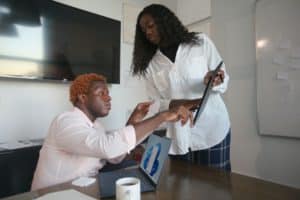 What Are Online Reviews?
Online reviews are appraisals about your products and/or services left online by customers. They are online judgments or comments made about the product(s) or the quality of the service(s) you offer. Reviews may be posted on your business website, Twitter, Instagram page or any website created to share business reviews.
Are Reviews Shared on Google Important?
Google My Business plays a crucial role in optimizing your business's online visibility. Reviews shared on google carry more weight than those shared on sites like Yelp, TripAdvisor and Foursquare. As such, SEO experts focus on reviews shared on google. Although standard business reviews are great, Google reviews have much more benefits because:
The best review platform is google

Reviews on Google are organic, and are not extracted from sister sites, unlike other review and map apps.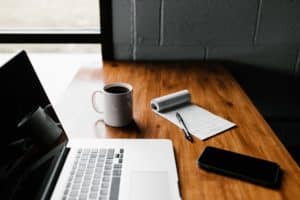 How Do Customer Reviews on Google Work?
Reviews are posted in your business's Google My Business listings. Your customer reviews come up once anyone requests information about your business on google. Such a request may be for directions to your business location. 
While all your business reviews may not always be positive, they can all be useful for your business. Good reviews will increase visits to your site and the rate of conversion. Negatives on the other hand do not reduce your ranking and they help you know the areas you need to improve on your business.
According to Google, it is much better to see a mix of both positive and negative reviews on a company's profile.
Reviews Determine Local Ranking 
Your personalized page rank can be influenced by online customer feedbacks. More customers reviews means more search optimization for your business. Technical SEO specialists agree that reviews determine local ranking making them an essential part of search optimization. Note that feedbacks that determine local ranking are posted on Google.
How Many Customer Reviews on Google do I need?
Google reviews signify that you can be trusted. Potential customers will most likely decide to do business with you based on the feedbacks from your past customers. So implement strategies to get as many feedbacks as possible.
Aside from review numbers, the recency reviews are also important. Recent studies have shown that customers pay more attention to the recency of feedbacks. Feedbacks less than two (2) weeks old would interest potential customers more than hundreds of older reviews. Few consumers take into account reviews older than two weeks.
For instance, Google My Business labels a review as new if it has been posted for less than a month, which makes it immediately obvious to customers how recent it is.
This means even if you have had numerous amazing reviews in the past, you need to keep getting more. The process of generating feedbacks should involve strategies that ensure these feedbacks do not get outdated. 
Reviews Affect Conversion 
Conversion factors incentivize a visitor into becoming a real customer. Essentially, the purpose of improving your business's online presence, scaling up your Google ranking, and sending trust signals is to get real customers. 
Customers are getting more and more dependent on reviews. This places reviews at the top of the chain of events that convert visitors into customers.
When potential customers visit your webpage, they search for reviews that will help inform their decision. Most people will compare reviews from your business with those of other businesses. The information they get from the reviews will determine if they will patronize you or search for alternatives. 
Positive reviews can no doubt convert visitors into real customers.
Consumers Prefer High Review Ratings
With so many businesses offering similar products and services, very few consumers will be interested in a business with low review ratings. The majority would opt for businesses with 4- star ratings and above.
Although it is not impossible to get a few consumers with less than a 3-star review rating,  you will be missing out on securing more conversions through a high review rating. 
To keep your business at the forefront at all times, you have to make sure your online review profile is more impressive than those of your competitors.  
Note that without a large number of good reviews, as little as one or two bad reviews can be disastrous for your business. It is important to have a lot of online reviews, but even more important is the quality of those reviews because it can either make or mar your business. You can consult technical SEO specialists to have your review profile looking stellar.
Conclusion
As we have established, online reviews can get your business the visibility it needs. Getting and managing reviews is an important aspect of local SEO, and with the information in this article, you can begin the process of utilizing and managing online reviews to boost your business. Keep developing strategies to boost organic traffic and improve your business ranking through online review strategies.