How are Clothing Boutiques different from Clothing Retail Stores?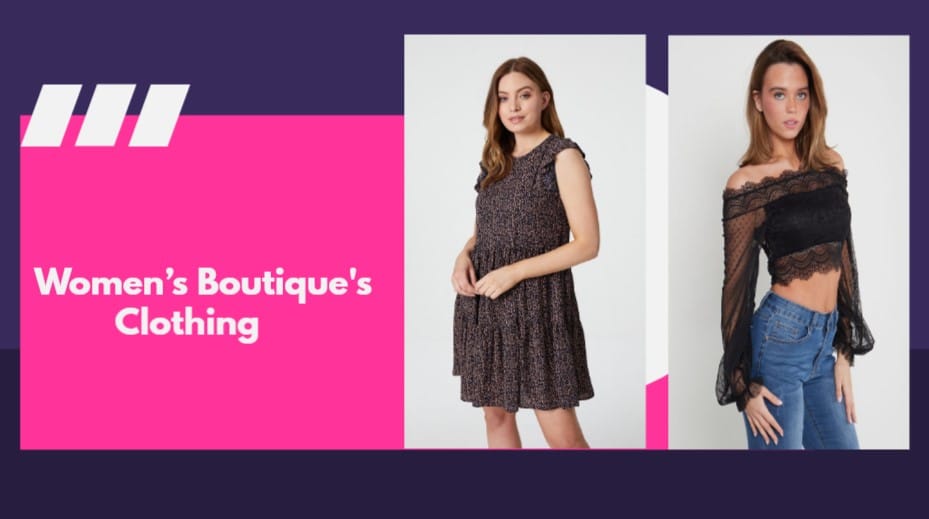 We all love shopping. Whether it's the trendy dress of the season, the latest accessories, or a new set of heels for the girl's night—shopping is an indispensable part of our lives.
There are a lot of places where women shop from. There are women's online stores, retail shops, yard sales, womens boutique clothing stores, etc.
For shopping lovers, boutiques are one of the favourite shopping destinations. The high-street boutique market has a high demand among the shoppers. Boutiques are very different from a usual retail store. How?
Let's learn more about them.
What are clothing boutiques?
Although the term boutique comes from French which means store, the essence of boutiques is a lot different from retail stores.
Boutiques are privately-owned fashion spaces with curated clothing collections. They don't sell every trending dress or shoe in the market. It is rather meticulously chosen from a wide range of clothes.
Boutiques are generally for the upscale fashion market that caters to a niche consumer. For instance, a women's clothing boutique store like Diva Boutiques will have a lot of seasonal clothes of higher quality that make more of a style statement.
What's a retail store?
The actual definition of retail stores can vary according to location, size, and products they sell. With the invention of e-commerce and online marketplaces—it means a place which sells goods.
Retail stores can be a franchise, stand-alone shops, or a chain. For instance, GAP is a famous American retail company with stores and collections worldwide. These stores are often managed by other big corporations, operated by managers, and hundreds of employees.
A retail store for clothes can also carry other brands. You get a lot of options but the quality and style aren't curated like boutiques.
How are boutiques different from retail stores?
Aside from sounding luxurious, boutiques have a very different vibe than stores. Some of the key differences between boutiques and retail stores are:
The size
Size is a major indicator of understanding whether it's a boutique or a normal clothing store. Although designer boutiques have multiple showrooms, they are smaller in size and number than retail stores.
Boutiques are usually situated in enclosed malls or upscale streets. They offer a quaint and charming interior with a cosy space that feels personal. Retail stores are impersonal with huge spaces and rows of clothes.
The selection
If there is one thing that sets apart a boutique from a retail shop, it is the selection of items. Boutiques have trendy dresses collection. It is usually a small collection of curated products from international or local designers. Sometimes they only carry in-house designs only. Whether it is a designer boutique or a high-street women's clothing boutique like us, the products will be exclusive.
Retail stores, on the other hand, offer a wide variety of different clothing items. A big retail chain may carry formal clothing, informal clothing, accessories, makeup, hair products, and casual clothes—all under the same roof. There is no curation of the collection.
Boutiques are more selective when ordering their inventory, unlike retail stores.
The owners
As we mentioned before, regardless of whether it's an online or offline boutique store, there is a personal feeling when it comes to boutiques. Almost all boutiques are privately-owned small businesses, with a very passionate and dedicated owners. They mostly have a great relationship with their customers.
Retail stores are owned by corporations or organisations and operated by designated managers. Their job is to run the business smoothly. There is no personal relationship with customers.
The pricing
The difference between retail stores and boutiques also comes from the pricing. There is no doubt that boutique clothes are exclusive, so they cost more than retail clothes. This is because boutiques only buy in smaller quantities. The quality of products, designs and style matters a lot.
For retail stores, it is all about having a generous amount of variety. Sometimes they don't even manufacture the clothes, so they buy at wholesale price in bulk. Thus, boutiques are pricier than retail shops.
Boutique shopping started in the 60s and has been popular ever since. Throughout the years, they have made a prominent space in the high-street women's clothing market.