How a VoIP Phone System Boots Your Productivity
The need for swift business communication has increased dramatically. Clients and staff alike want answers now. AND from wherever they happen to be at home, in the field, or in the office. But are you finding that your phone is the slow link in your business? If so, installing a VoIP phone system is likely worth considering to boost productivity It's a no-brainer really: Tech advances in telecommunication have made it easy for us to have
effective business communications these days using the internet.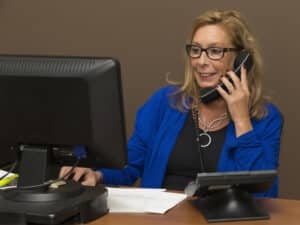 As your VoIP phone managed service provider, we can help you overcome the stress of low productivity, missed calls, and poor phone functionality. You'll discover that a low-cost, easy-to-install system that you can scale up according to your workload is awesome! Schedule a free consultation with one of our experts to learn more and get you started!