Everything You Need to Know About SWEAT: Crypto You Can Earn Today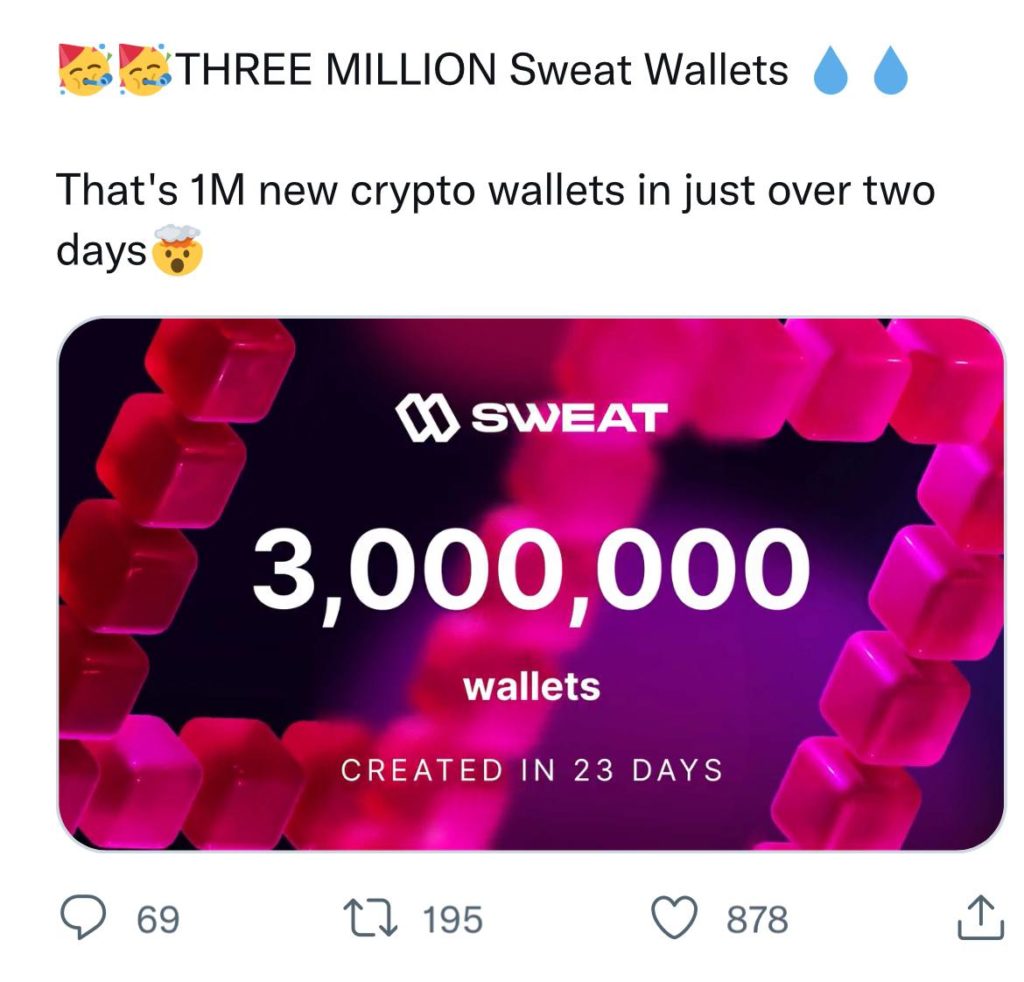 Walking outdoors just got even more exciting. Sweatcoin, the London-based tech company on a mission to inspire a healthier and wealthier planet by incentivizing people to walk, plans to—as part of a move toward a Sweat Economy—launch a revolutionary move-to-earn crypto token known as SWEAT.

SWEAT—which will be built on Ethereum and use eco-friendly, scalable NEAR as its blockchain provider—captures the value of movement and will be accessible to everyone, making it a new crypto people can earn without spending money.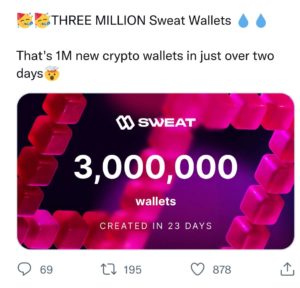 Sweatcoin app users who currently walk or run to earn the digital currency can exchange SWEAT for experiences, services, and goods like an Ultrasonic Mini Air, Neutrogena Hydro Boost Face Moisturizer Gel-Cream, or a BEAVIIOO 2.4 G wireless gaming headset.

With more than 600 brands selling products and services in the app's marketplace, users can find many great deals all in one place. They can also donate their SWEAT to charities like "Help Save The Children of Ukraine" or "Plant Trees in British Columbia," a fundraiser that has already raised over 100,000 SWEAT.

"There are many things you can do with your SWEAT, with new features being added constantly. First of all, you will be able to stake your SWEAT to be able to receive a really attractive return on it," says Oleg Fomenko, co-founder at Sweatcoin.

Since its launch back in December of 2016, the app has attracted over 63 million people, who have collectively walked over 20 trillion steps. And this number only continues to increase. Within the first three days of May alone, more than 1.26 new users downloaded the app, breaking a company record. This huge interest in the app comes after an early April announcement.

As part of the company's step toward a movement economy, users can now create a SWEAT wallet within seconds without providing any credit card information. "For those that are new to the space, it's the simplest way to gain access to an asset that's both challenging and expensive to tap into," says Fomenko.

Company officials say that, in the future, SWEAT will become a lot harder to mint. Those interested in earning more SWEAT should walk even more before the summer launch that will involve a "Token Generating Event." At the event, users will receive one SWEAT for every earned Sweatcoin—a once-only offer.

Create your crypto wallet today! https://sweatco.in/i/nour125412