Everything You Need To Know About PPC And SEO As A Business Owner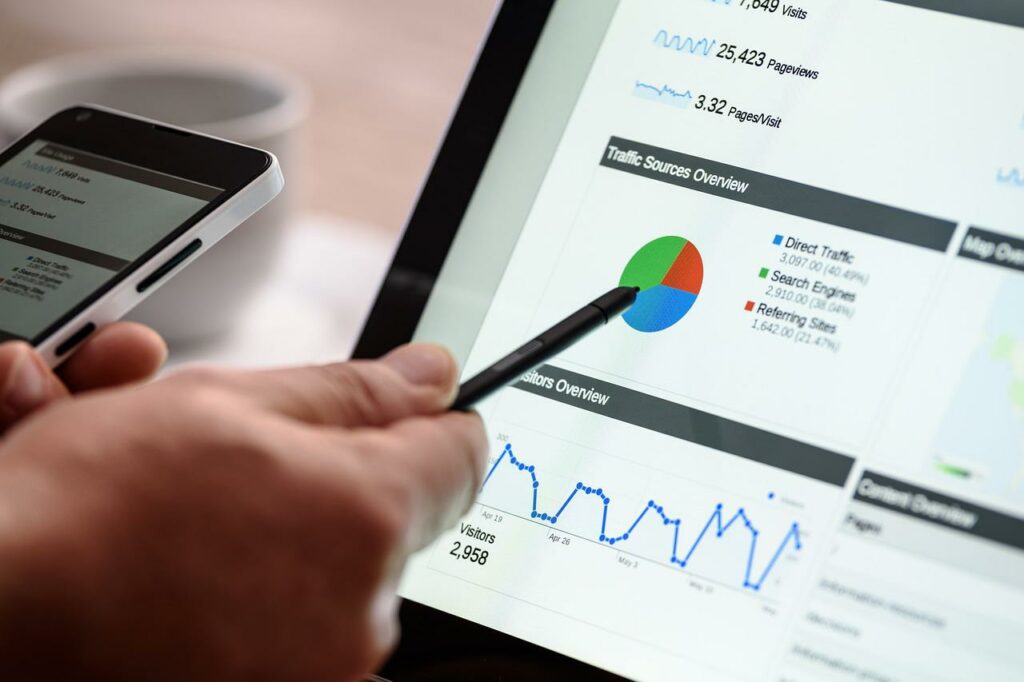 You must be aware of the fact that in the digital marketing world, traffic plays a major role. If you have an online business, you must be well aware about how important it is to gain potential customers and get a good rank for your website in the search engines. If you have a good rank in search engines and good traffic with potential customers, your business runs smoothly. Therefore, many digital marketing companies are providing online business owners with digital marketing services for their benefits. KOL is a digital marketing agency in London (Digital Marketing Agency London) that provides you with services like web development, bespoke web design solutions, SEO services and so on.
With everything being digitised and reaching us in just a single tap/click, many business owners are switching to online platforms for their business. In such cases, those who are new to the online business are unaware of certain things and facts. Hence, they find it difficult to run their business online. Certain things like, SEO, PPC are some of the terms that every business owner should know about. Not only that, they should have a proper idea about how to use them for their profits in business. They can either learn them by themselves or can take the help of companies that provide them with digital marketing services. In this article we shall be discussing SEO and PPC and their pros and cons.
Search Engine Optimization (SEO)
Search engine optimization is a process of increasing the quality of organic traffic in your website and it helps in improving the ranking of your website in search engine pages. When you type something in the search engine of google, in the first page, you will find websites with paid ads and without paid ads that come after the websites with paid ads.. The websites that come after the paid ads are the organic ones.
In order to gain organic traffic in your website through search engine optimization, you need to use proper keywords. Not only that, you should also need to have high quality content. You must not stuff the content with keywords. The density of the keywords should be around 2-3%. You can take the help of a good digital marketing company providing these SEO services.
Let us now look at the advantages and disadvantages of SEO.
Advantages of SEO
SEO that provides you with organic traffic, is pocket friendly. It helps you in improving the visibility of the website. It helps you in finding the target audience for your website.
The organic traffic/click is completely free. You just need to invest in resources and time.
The results you achieve after improving your website's rank through SEO are sustainable. Your website will be visible to your target audience 24/7.
SEO helps you in maintaining the consistency of the ranking of your website. It means the ranking and traffic remain stable.
 Disadvantages of SEO
If your business is new in the digital world, it takes a lot of time for your website to get the top rank in the search engine pages. It can take days to months for the website to get organic ranking and traffic through SEO.
You have to continuously invest in SEO in order to get organic traffic and ranking. You gain a lot of benefits from SEO, but your site won't get optimised completely.
SEO consumes a lot of time. And sometimes it is unbearable as you have to keep yourself up to date regarding the algorithms that google changes every year.
Pay Per Click (PPC)
The full form of PPC is Pay Per Click. It means, it is an online advertisement. Here you pay for advertising your site to the websites and search engine. The ads receive clicks and you have to pay per each click. You will find these paid advertisements running through google and bing ads. The website owners who choose PPC marketing, pay hundreds and thousands every day to get traffic and potential customers on their website. Some business owners take the help of a good digital marketing company for PPC management.
Advantages of PPC
Unlike SEO, PPC gives you results instantly. You do not have to wait for days and months. Once it is live, you will see ranking and traffic coming to you. Therefore the websites taking the help of PPC are always in the top on the pages of search engines.
When you are using PPC for your website, you will always find the presence of your site on the top of the page with callouts and phone numbers. This enhances the visibility of the site.
You do not have to keep yourself up to date with google algorithms when you are using PPC.
Disadvantages of PPC
In SEO you will get free traffic. Whereas in PPC it is just the opposite. You will have to pay for each click on the ads that you get through PPC.
To improve the traffic in your website and get a better result, you need to invest more. The more you invest, the more is the possibility of the conversion rate.
If you are a new business owner and are using PPC, initially you have to invest more to get traffic and conversion on your site. And when the competitors increase, you need to invest more and more money.
If the ads are turned off, you will stop getting the traffic to your website.
Summing Up
After looking at both the SEO and PPC, you can choose either of these according to your convenience and needs. Both come with their pros and cons. Both will benefit you and your business in a good way. If you are still in confusion, you can take the help of a good digital marketing company providing these digital marketing services.