Enhanced Due Diligence in Banking – Dealing with Risky Transactions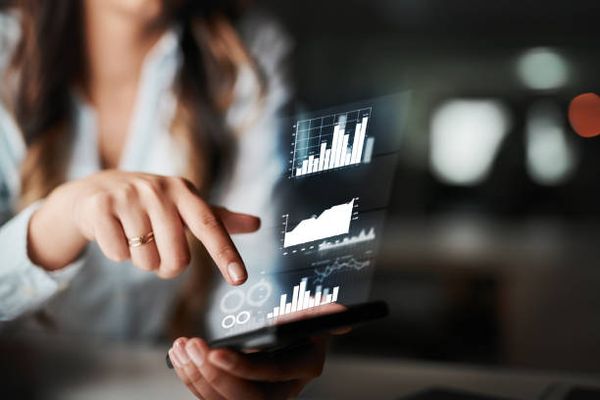 In this age of digital revolution, businesses are facing a lot of tough challenges while onboarding their customers. There is always the danger of unintentional onboarding a bad actor that can compromise the integrity of the system. Businesses want a powerful system that can reliably and efficiently perform customer identity verification. Enhanced Due Diligence (EDD) procedure can help financial institutions in safeguarding their sensitive data. It can successfully screen the identities of the stakeholders, traders, consumers, and even high-risk clients. EDD is an advanced version of CDD and it can help companies mitigate highly risky clients. EDD procedure also helps companies in adhering to KYC regulations for the best KYC security check.
Enhanced Due Diligence
– What is it Actually?
Enhanced Due Diligence is a more advanced customer identity verification procedure than CDD (Customer Due Diligence). It is a process under the online Know Your Customer (KYC) guidelines to screen high-risk clients efficiently. EDD system plays an important role in monitoring risky individuals because the CDD system does not have those specifications. 
The Stance of FATF (Financial Action Task Force) on Highly-Risky Transactions
The guidelines by FATF suggest that a risk-based method is necessary while dealing with highly risky clients and the same applies to highly risky financial transactions. In this context, every company must work their risk-based approaches (RBA) to evaluate money laundering cases as well as terrorism financing transactions. They must act according to AML/CFT protocols to assess the risk associated with every financial exchange. According to the 40 recommendations of FATF, RBA allows flexibility to financial institutions regarding the use of their resources and how they want to deal with highly risky entities. 
Enhanced Due Diligence
– What is the Evaluation Process?
Enhanced Due Diligence might sound very complex and time taking but in reality, it is convenient and time-saving. Its complete process is as follows:
The RBA (Risk-based Approach)
The RBA enables the clients to categorize their consumers based on the risk linked with their profiles. The organization helps in focused evaluation later on and makes it easy to derive insights from the data. No doubt, it is time-saving for organizations. 
The EDD

(Enhanced Due Diligence

) Checklist
In this second step, the experts prepare an EDD checklist for applying KYC/AML checks on the profile. Another name for it is the Enhanced Due Diligence checklist. It organizes crucial information in an effective manner. 
Analysis of Origin of Finances and UBOs
This step is critical because it determines which funds are legal and illegal. Only the funds from legal sources should enter financial institutions. An effective evaluation requires that the client exposes all of their financial and non-financial assets. In case, there are any disparities in the evidence, the experts stop the evaluation process quickly. 
In the case of Business to Business transactions, the information regarding subsidiaries and beneficial ownership must be provided. This is critical for effective screening of the UBOs of the organization. 
Regular Transaction Screening
The profile of the customer can change at any time. They can engage in suspicious activities no matter when. In such a manner, the experts should design a complete profile of transactions. The EDD profile should also look at the threshold exchanges of every client. 
The Analysis of Local Market Reputation of the Business Organization
It is also the case sometimes that the data does not provide a sufficient picture of brand image in the minds of local consumers. In the case of highly risky transactions, the Enhanced Due Diligence process also evaluates the brand's reputation in the local market by reviewing its social media platforms and news coverage. 
In-depth Address Verification
Enhanced Due Diligence (EDD) is a comprehensive evaluation process. The address information of the risky client gets checked by onsite visits. There are also cases where onsite visits are not possible because of geographical limitations. In such cases, online address authentication takes place. The system acquires data from bank statements, bills, and driving licenses. 
Enhanced Due Diligence
– Enhance Credibility of the Business
Creating a favorable brand image is important for a competitive edge in the market. The acts showing corporate social responsibility are on way. The other way is EDD. The efficient monitoring system sends a message of care and responsibility. In this way, other business partners show loyalty and trust because they know that their resources are in professional hands. 
Wrapping Up
Finally, the importance of the enhanced due diligence process can never be denied regarding efficient handling of high-risk transactions in lesser time. The process goes more in-depth during the identity verification process to ensure accuracy and authenticity. Additionally, the system has more beneficial features other than customer identity verification. It supports businesses in maintaining their credibility with their customers. More importantly, it does an excellent job of keeping financial crimes under control. Enhanced due diligence procedure ensures compliance with KYC/AML guidelines. In such a manner, businesses can spot highly risky clients early on before they do any harm to the organization.