Don't hold back your writer's voice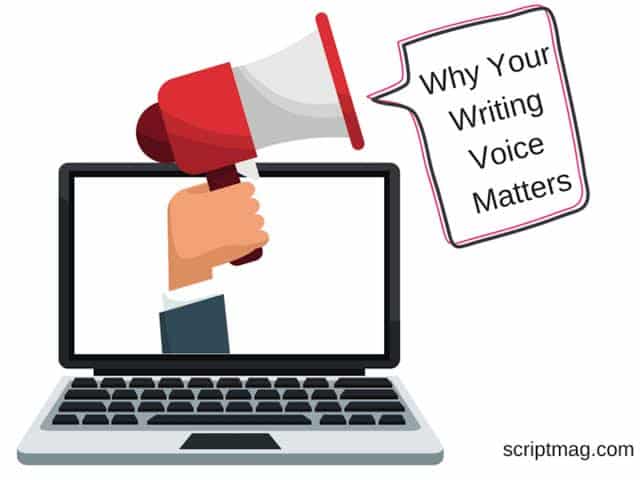 Finding your voice as a writer is an essential key to remaining relevant as an author. It makes your foot print memorable.
Most best-selling authors like Stephen King, Anthony Robbins, and Ernest Hemingway have their own distinctive writing flavor or signature, which sets them apart.
By picking up a text written by an author who has discovered his voice and is true to it, by scanning through a few paragraphs, you will decipher who is behind the pen.
Discovering your voice as a writer and staying true to it makes you unique and sets you apart.
In literature, the term "voice" refers to the rhetorical mixture of vocabulary, tone, point of view, and syntax that makes your phrases, sentences, and paragraphs flow in a particular manner.
It's difficult to isolate you from the crowd when you are a shadow of yourself by writing like everyone else with "no voice."
Every instrument in music can be identified by the sound it produces, and every writer should be identified by his words.
Not only are your words on paper powerful, but so is your ability to communicate a personality through them.
Ernest Hemingway is known for his ability to communicate his thoughts in a simple and memorable manner. He tries to remove ambiguity of all forms, leaving the message for his reader to devour.
"Show me a writer who knows his voice and is true to it, and I will show you a man his world will seek after."
Writing is an art rather than a science. It takes consistent, deliberate practice over time, and your natural style will develop. No one that I know of is born with a signature style of writing.
Everyone discovers and hones theirs at one point of their life or the other.
Being able to discover your worldview will certainly help in developing a consistent tone when it comes to writing. This fact is one of the vital keys to finding your tone as a writer.
Generally speaking, when it comes to narrative, every writer's point of view is peculiar to him or her. That's why choosing your point of view, that's, first-person, second-person, or third-person narrative, will help in shaping your voice.
In most literal pieces of fiction, to be specific, you will find out that the author most of the time swings back and forth from the third person's narrative to the first. It's difficult to write from the second-person narrative only, but the majority of the writers of fiction write from the first or third person narrative.
Being able to place a balance between description and dialogue is also important when trying to identify your tone as a writer. Most authors find it difficult to sustain a balance between the two, but choosing any of the two and being consistent in your stake will help in establishing your voice as a writer.
Writing is an art that can be learnt and developed, so through consistent practice, the treasure in your earthen vessel can be harnessed.
Ps: Practice is superior to learning. Good writing takes time, and developing a writer's voice can take even longer.