Caravanning Full Time: How To Do It?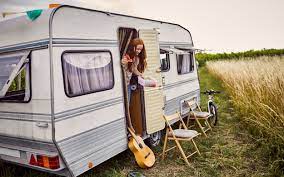 Caravanning Full Time: How To Do It?
Do you ever wonder about taking a long road trip or staying on the road on the go? Well, that is possible with a caravan. Every year many adventurers take caravans and go on road trips to their favorite destinations. Traveling in a caravan is both enjoyable and comfortable. One need not worry about booking hotels and inns- just put up on the caravan into the night! 
However, caravanning isn't just about hooking up the van and hitting the road; there's a lot to learn along the way. While it may seem overwhelming initially, rest assured that you will learn about everything piece by piece and build experiences that will last a lifetime.
You will be in the best possible situation as a caravanner because you can be entirely self-contained while fully using your onboard washroom and cooking amenities. 
You will need to use the campsite's water and waste disposal facilities, but you are free to stay on your own site as much as you like. With that in mind, ensure you thoroughly examine the layout and surroundings of any campgrounds you've shortlisted.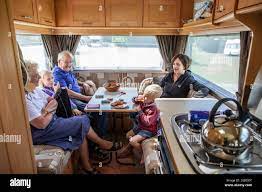 How to Make a Move to a Caravan Long Term?
To get the best caravanning experience, the first thing to do is take a comfortable and a good caravan. Find a caravan that will suit your needs and give you an excellent on-the-road experience. Purchasing a caravan is easy and more convenient if you can get one from a caravan for sale in Wales. If this is your first-time caravanning, you'll find some helpful suggestions below.
A Pilot Run
It's best not to travel too far on your first time away. Choose a location that is 90 minutes or less from your house. This will relieve the stress of a long journey, which is vital if you travel with children or pets. This could be your first-time towing, so use it as a practice run!
Pick Somewhere Rural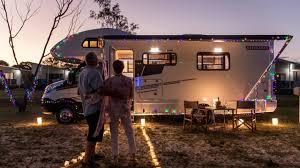 Although the coronavirus limitations have been relaxed significantly, we must all be vigilant about the risks and do everything possible to limit our contact with others. Rather than going somewhere crowded, choose a more rural location with plenty of open space and countryside. This will allow you to take in the sights and sounds of the region without having to worry about encountering enormous crowds.
Make a List of Essential Carry-ons
Nothing is more aggravating than coming on vacation and realizing you've forgotten something important at home. Make a list of the things you'll need in the weeks preceding the trip, and ensure your caravan is adequately equipped for traveling. Make sure you have China, cutlery, cups, pans, a chopping board, and other utensils in your kitchen, as well as wash goods, toilet paper, towels, and a bath mat in your bathroom.
Pack Wisely, and No Overpacking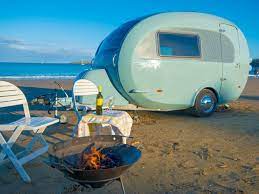 It's the simplest thing in the world to overpack before going caravanning. It's far more difficult to pare down those goods to what you really need – but it's necessary. Overpacking causes your setup to be overweight but also takes valuable storage space. Along the walk, there will be numerous shops, so don't bother keeping items that can be purchased as needed. All-in-one businesses featuring zip ties, thongs, and toilet paper can be found in even small outback settlements.
Electrical Hook-Up
One of the significant advantages of caravanning is the abundance of amenities available, many of which are powered by electricity. On a caravanning vacation, lighting, refrigerators, microwaves, hair dryers, and phone chargers are never more appreciated! So bring your electrical hook-up cable, or invest in an excellent leisure battery to keep you going if you're hoping for a more "wild" caravanning experience.
Keeping Water Tanks Full or Empty
Some people prefer to travel with their caravan water tanks full, while others prefer them empty. It's always better to have enough water on board if you get stopped or find a great camping place on the spur of the moment. If you're traveling to a trailer park and will be hooked up to water, you don't need to travel with full tanks. Your vehicle may require extra effort because you'll be heavier with a full tank. You'll consume less fuel with an empty tank because your setup will be lighter.
Re-Greasing Wheel Bearings
It's critical to keep track of your caravan's wheel bearings and re-grease them every 10,000 kilometers or 12 months (whichever comes first). Moreover, keeping a spare pair on hand is best because you'll need to replace them if they become pitted or damaged.
Don't Rush
You might be a little excited about taking your caravan out for the first time. However, before you leave, you'll almost certainly double-check everything! Being a large vehicle, you won't be able to move as rapidly as usual, and it will take some time to adjust to driving with the extra length. Your 'spatial awareness' while driving will also be different!
Conclusion
While opting for caravanning, consider various options about supply, location, convenience, and everything. Always consult with the caravan site owner before deciding on a place. Even if your site is private, you will be bound by the planning approval and local council regulations.