Canon MX890 Printer Review: Is It Worth The Hype?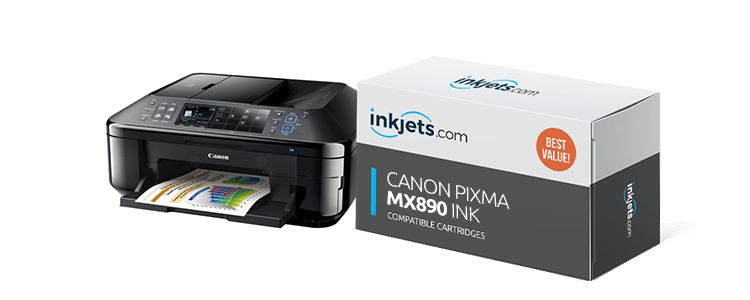 Have you been wondering whether the Canon MX890 printer is worth all the hype? In this blog, you will get all the necessary information related to this flawless and easy-to-use Canon MX890 printer. Canon is world-famous for offering a wide range of reliable printers for homes as well as offices. The two most popular Canon wireless inkjet technology printer lines in the market are the MAXIFY series and the PIXMA series. Both the lines include a wide range of printers; out of the Maxify line, today will be discussing the Canon MX890 printer.
Canon MX890 printer is basically made for small businesses and for home offices in general. This printer will perform all your print-related work with ease and get all your jobs done, and they can easily prove to be a smart choice for companies that have fewer employees. We are going to discuss all the features and benefits of the Canon MX890 printer that you can check out if it meets up with your requirements.
Overview Of Canon MX890 Printer
Canon MX890 is a wireless printer that facilitates colored photo printing and it is known as an all-in-one printer as it allows printing, scanning as well as faxing in just a few clicks. The printing technology of the Canon MX890 printer is inkjet technology. In which the ink cartridges shoot out ink droplets from the minute nozzles. The Canon MX892 printer lets you conduct web-connected printing and also mobile printing allows to you scan and print from your cellphones, iPads, and Android phones.
Features And Benefits of Canon MX890 Printer
There are so many useful features of the Canon MX890 printer, that you can put to use for your benefit, I have highlighted those features below, you can check them for yourself and see if it really meets up your requirements. The features are:
Canon MX890 printer comes with a fully integrated 35-sheet auto duplex document feeder. The auto duplex document feeder feature allows rapid document copying, scanning, and faxing.
The cloud link provides computer-free web-connected printing, through which you can print from anywhere in your home or office. You can wirelessly print photos, web pages, emails, documents, or almost anything from compatible Phones, and iPads.
For business quality printing resolution, the Canon MX890 printer has a high-performance individual ink system. The system has five color inks which consist of pigment-based black ink and four dye-based inks. You can use it for making colorful presentations, images as well as documents.
Canon MX890 is known for its extraordinary resolution with maximum color dots per inch reaching 9600×2400 dpi. This gives great pictures and print quality for your photos and documents.
In the Canon MX890 printer, you will not have to turn the page manually for printing on both sides of the paper, as an automatic page turner facility is already present in it. This feature will also reduce the overall cost of printing and paper consumption to a great extent.
You can also print images of movie clips that you have captured with a compatible Canon EOS DSLR or any power shot camera.
It also has the auto scan mode which automatically recognizes and saves documents in the correct format with just one press of the scan button on the body of the Canon MX890.
With google cloud print technology in the Canon MX890 printer, you can print from Gmail and Google Documents on any mobile device and from the Google Chrome browser for Windows, Mac, Linux, and Chrome devices.
With the use of the free EasyPhoto-Print application lets, you wirelessly print and scan all the "jpg" and "pdf" files from compatible devices (iPad, iPhone, Android)