Canada Immigration: Quickest way to migrate in 2022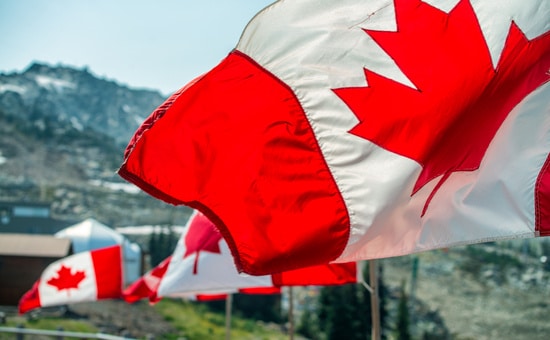 With more than 80 immigration programs in various categories, Canada is thought to have the most active immigration policy in the world. 
Nearly 1.3 million more migrants are anticipated in Canada between 2022 to 2024. In this blog, you will find the five quickest ways to migrate to Canada in 2022 out of all your possibilities.  
One of the nations that encourages immigration the most is Canada. To qualify for immigration status, the procedure must be completed, which takes time and work. Various programs are available from the Canadian government to help with the immigration process.  
There are numerous immigration possibilities accessible, including those involving work visas, family visas, Canadian permanent residence, and even chances to study in Canada. Depending on whether you want to immigrate to Canada for employment, study, a family, or business, the requirements can change.  
We've compiled the best five resources for you to use as you organize your immigration to Canada. 
Express Entry Program – (EEP)
This program is an online method for managing applications from skilled professionals seeking to immigrate to Canada permanently. Citizenship and Immigration Canada (CIC) will indeed be able to effectively identify, seek out, and select immigrants who satisfy the criteria for federal economic immigration programs and who possess the required skills thanks to the new technology. These are the programs 
Federal Skilled Workers Program (FSWP)

 

Federal Skilled Trade Program (FSTP)

 

The Canadian Experience Class (CEC)

 
The Provincial Nominee Programs of each province and territory will be able to acquire qualified applicants using the Express Entry program canada, helping to keep up with the demands of the labor market. 
The FSW draw hasn't occurred since December 2020, and the CEC hasn't occurred since September 2021, despite the fact that this is typically one of Canada's most anticipated programs. Although processing processes have slowed because of the Covid-19 epidemic, we nevertheless urge you to register because, by the middle of 2022, it ought to be back to normal. 
Family Class Sponsorship – (FCP)
For permanent residents or citizens of Canada who want to bring their family and friends to Canada, sponsorship opportunities are available. Various family members may be eligible to apply for permanent residency through these methods. Family sponsorship programs, most well immigration routes in Canada, make it simple for citizens and permanent residents to bring their spouses and close family members to the country with shortened computational requirements because Canada understands that family is something that should never be placed on hold. 
LMIA Work Visa
The majority of people who desire to migrate to Canada required LMIA after receiving a job offer from the employer in Canada, following which they have to submit an application for a work visa, and then lastly based on the viability of that visa. A job offer is required before a Canadian company may submit an LMIA via Employment Canada. The individual must then submit an application after the LMIA is approved. Even if it takes a while, it may lead to Canadian citizenship. 
The Provincial Nominee Programs
Except for Quebec and Nunavut, each province controls multiple PNP programs. The qualifying requirements and application processes differ because these streams were created by the provinces to support their distinct immigration agendas. PNPs are a well-liked alternative, nevertheless, as they may be the quickest route to permanent residency in Canada. 
Canada's provinces are not able to determine on their own whether to provide permanent resident status because all commitments on such status must be authorized at the government level by the government of federal.  
A province will nominate a PNP applicant who is accepted to apply for permanent residency with the federal government. As a result, entering Canada through a PNP is always the first stage in a two-step procedure. An immigrant who is interested must receive provincial approval first, after which they would seek for official approval. 
Canadian Investor Immigration
The Investor Category is intended for sophisticated investors who already have established or operated firms abroad. A key factor in Canada's general development and prosperity is the freedom given to seasoned businesspeople to invest in the country's economy. There are effectively two investor programs in Canada one of them is the Federal Investor Program and another is Quebec Program. Both the systems have comparable requirements, which include a larger portfolio and a larger commitment made over a period of 5 years to an authorized investment fund. Investors' applications for immigrants can list their spouses and children as dependents. 
All pending applications for the government Immigrant Investor Program and Entrepreneur Program had been withdrawn as of June 2014. There was no impact on the Quebec Investor Program or Quebec Entrepreneur Program. 
Conclusion 
Canada provides a multitude of options for candidates of all types attributable to its more than 80 immigration procedures. But you need to give your effort and time to move to a new country. More credentials and paperwork are required for some immigration programs than for others. The entire immigration procedure can be greatly facilitated by hiring a Canadian immigration lawyer. 
To migrate to Canada, speak to our experts right away. Professionals with expertise in immigration law manage each of our cases. Our expert Denis Korobov has ten years of significant expertise as an immigration adviser for Canadian immigration. Our experts are comprised of lawyers, legal assistants with licenses, and consultants that work for ImmigToronto Legal, a renowned immigration law practice that upholds the best levels of client service.