Bowman Digital Media Helping Business Owners Reach Their Clients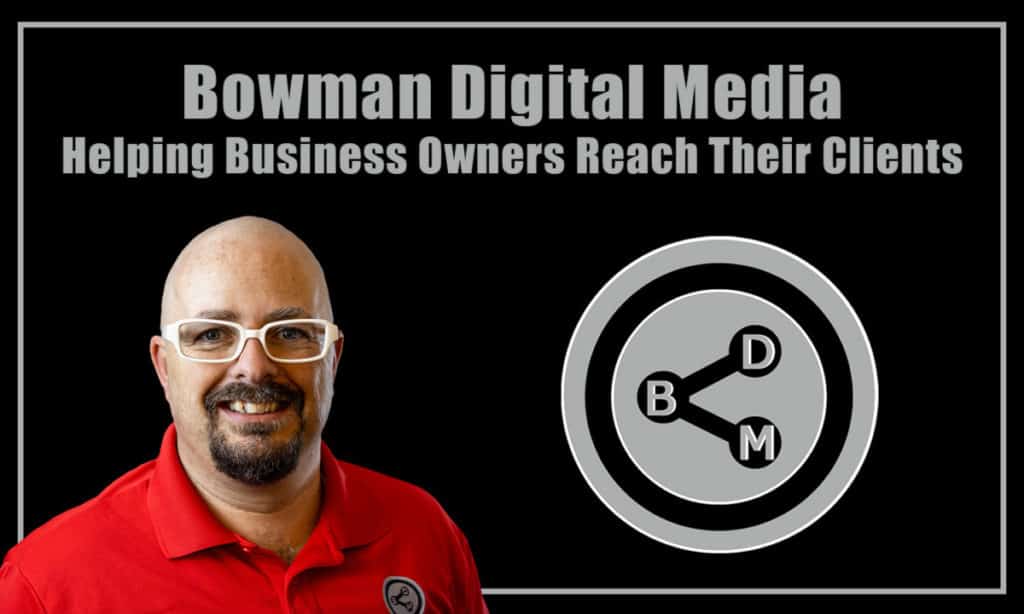 We at Bowman Digital Media (BDM) are grateful for the opportunity to be a sponsor of Service Professionals Network as we believe in what they are doing here.
Get Found Online!
Business owners around the world want to increase their visibility on social media and increase their rankings on search engines like Google, but they don't always know how to go about accomplishing those goals.  BDM is the solution for many business owners as we help increase website traffic by providing SMM (Social Media Management) and via SEO (Search Engine Optimization) services.
Most businesses are founded by people who have tons of unique skills in all kinds of things from accounting, to legal, to cooking and more.  When the business launches many new owners realize it takes more than just their core skills and what they enjoy doing, to get their business to grow.  Too many struggle with digital marketing as they know they need it.  We at BDM help give business owners their time back by taking the content creation and social media management load off of their plate, so they can focus on what they do best.  The workload shift acts as a catalyst for the business owner as now they have a professional team working on their visibility while they gain time back to pay attention to their core activities.
Six Digital Marketing Services Available
BDM offers six services to help our clients build their digital audience on social media and increase their website traffic.
Social Media Management – we run the social media pages for businesses across platforms like LinkedIn, Instagram, Twitter, YouTube, Facebook and more. From content creation through engagement, we allow our clients to focus on everything else while not skipping a beat on social media.
Website Development – sometimes our clients are just starting up or they have an outdated website. Either way, our team will build a new site for those who need it to help maximize the chance to successfully engage your audience.
Graphics Design – Content is king! Not everyone is a graphic designer almost all of us need images from logos to brochures to social marketing pieces.  We are graphic designers.
Photography – From headshots, events, branding, marketing and specialty projects, we use the best cameras and lenses to capture high quality photos.
Videography – social media and website videos are a must in the business world today. We offer social media and website videography services including drone work.
SEO – Search Engine Optimization is how you will increase your standings on Google, Bing, DuckDuckGo and more. We work with meta data, backlink building, blog writing and more both on page and off page to get your website domain authority and keyword rankings up across the board.
Free Marketing Advice for Everyone
Want to succeed on social media?  Make sure that you are active as social media is a top-of-mind sport.  What does that mean?  Make comments on a regular basis and spread it around to a large variety of users.  Comments can help you far more than posts because of you can take advantage of their network and connections.  The variety of people reached by making comments on many people's posts is awesome.  This strategy also helps you build some social credit with the people's posts you are making the comments on too. You increase your visibility and make friends out of the people you are helping with comments as it feeds their algorithm.
For websites, don't forget to make accounts on all the social media platforms and include the links to your website in every account you can.  If you really want to bloom, write a blog or two each month and post it to your site.  When you write the blog, include internal links to your website and external links to other sites like this one at SPN and that will help you increase your keyword and domain authority.
To Be Seen You Must Increase Your Visibility
If you want your website to be seen and gain traction online, you must not hide in the shadows.  A website needs funnels to point to it and the places people hang out the most online are on social media and in search engines.  They are there by the billions in fact.  So do what needs to be done or source it out to those who can do it for you like the team at BDM can.