Bomber Jacket Leather Swivel Cocoon Chair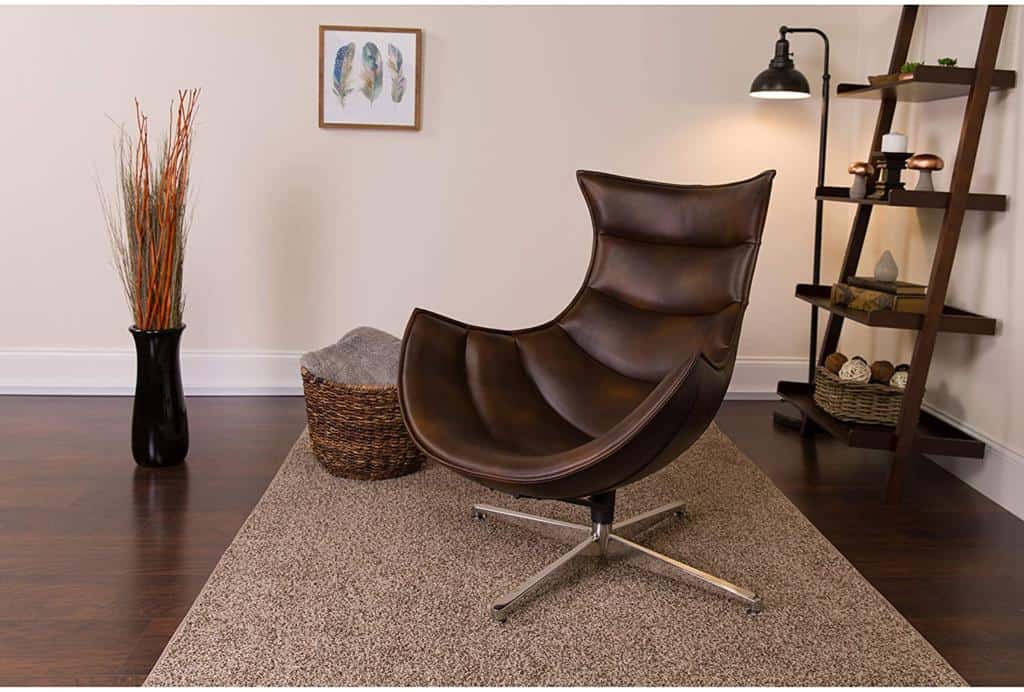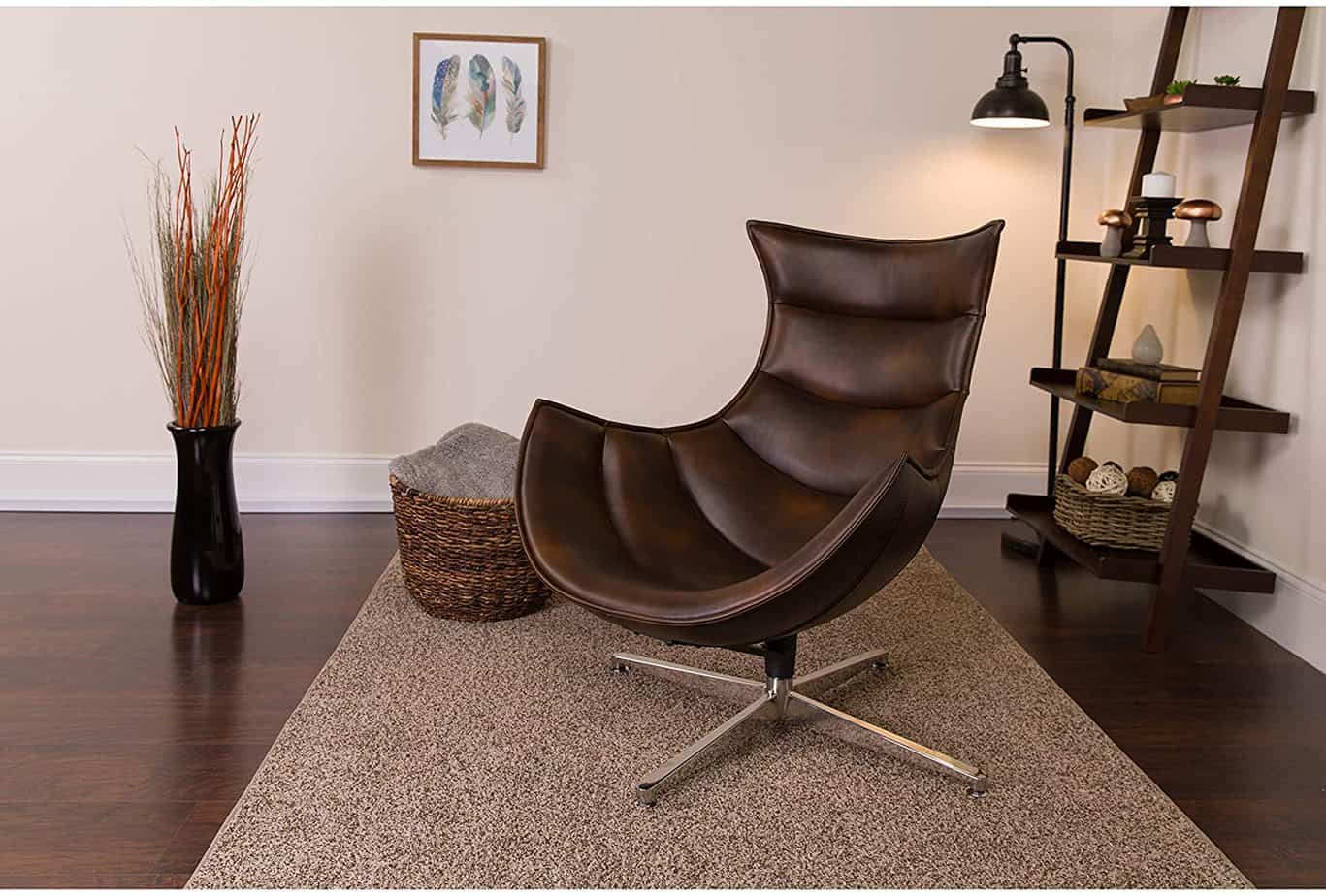 The Bomber Jacket Leather Swivel Cocoon Chair is a chair that looks like it belongs to a James Bond villain. It also looks like it would super comfortable if you like that cocoon-like feeling.
The chair was made for relaxation so it's great for chilling like a villain or plotting your next corporate takeover. This is why it makes our list of the best home & office furniture.
The soft "Bomber Jacket" leather upholstery is also available in 6 other non-outerwear-themed colors, so you can match it to fit any office. The color options include black, ivory, chocolate brown, silver, copper, and red.

You may also enjoy throwing your money away on…