Best Magento 2 Extensions For Everyone: Writer, Marketer or Manager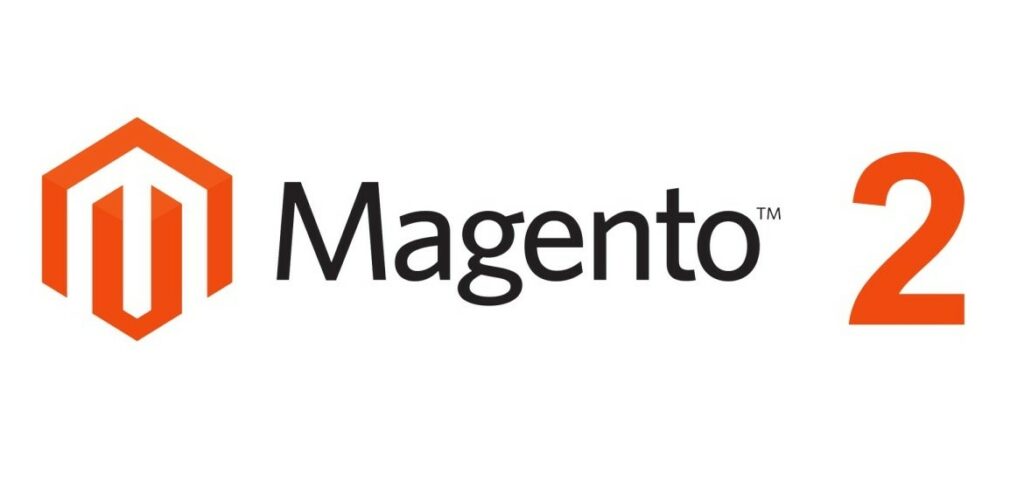 Magento is by far the most popular e-commerce platform at the moment which is why so many businesses are using it to set up their online stores. With Magento 2, the platform became even more innovative and is now up to date with all the latest developments in e-commerce.
If you are using Magento 2, you probably know just how powerful its functionality is. However, to reach its full potential, it's a good idea to use extensions. Hence, here's a complete list of the best free and paid Magento 2 extensions in 2022.
Why Should You Use Extensions?
First and foremost, it's worth understanding why you should be using Magento 2 extensions in the first place. Here are just some ways they can be useful to you:
Automation of Mundane Tasks: Certain extensions have the sole purpose of automating certain tasks while others have different functions that include automation. Whatever the case is, automating mundane tasks will be quite beneficial to you as it will allow you to focus on more important tasks that require manual care.
Saving Time for Other Tasks: By automating some of the tasks you would otherwise have to perform yourself, extensions can help you save a lot of time. This way, you can dedicate the said time to perform other duties. Besides, with more time on your hands, you can become more productive.
Easier and Faster Workflow: Overall, the extensions you use will be extremely useful for making your workflow easier and faster. Keep in mind that some tasks can't be performed by you simply because they require the processing of large amounts of data. This is precisely why you need extensions for certain tasks.
Improved and Perfected UX: On the other side of things, extensions can help you improve and perfect your UX. Consequently, your store visitors and customers will enjoy their experience on your website way more. Everything from navigation to customer support can be improved with the help of extensions.
Free Magento 2 Extensions
As Caroline Potter, an expert from the custom writing reviews site Writing Judge, puts it, "Not everyone can afford to spend a large budget just on extensions – but you don't really have to. There are plenty of great free Magento 2 extensions." Here are just some free examples to check out:
Super Easy SEO by Magenest: Super Easy SEO can help you improve the SEO and performance of your online store. Functionality includes meta tags for multiple pages, SEO data live preview, a content analysis toolkit, and many other essential SEO features. You can manage SEO for over 10 thousand products.
SEO Suite by Emipro Technologies: SEO Suite can reduce up to 80% of your manual work. Features include an SEO dashboard, SEO templates, a robots.txt editor and meta robots, canonical tags for duplicate pages, internal linking, and others. You get 90 days of free support and free lifetime updates.
Magento 2 Blog Extension by Mageplaza: Magento 2 Blog Extension from Mageplaza is one of the easiest extensions to set up and update. Functionality includes PWA compatibility, category/post/comment management, blog widgets, an XML sitemap, SEO-friendly URLs, and more. There is a free version and several paid options.
Magento 2 Blog Extension by Magefan: Magento 2 Blog Extension from Magefan is similar to the previous extension. Features include post/category/tag management, metadata information, canonical URLs, rich snippets, and more. Other benefits you get are 90 days of free support, 30 days money-back guarantee, and free lifetime updates.
Blog MX for Magento by Mirasvit: Blog MX for Magento is marketed as "a fully-featured blogging suite". Functionality includes a page builder, category/comment management, RSS feed, pinned posts, and post tagging among others. You get 90 days of free support and 30 days money-back guarantee.
Paid Magento 2 Extensions
As Peter Charlton, an expert from the writing services reviews site Best Writers Online, explains, "If you can, I definitely recommend using some paid Magento 2 extensions. Many of them come at affordable prices and can be extremely useful." Here are some good examples of paid extensions to try:
SEO Toolkit for Magento 2 by Amasty: SEO Toolkit for Magento 2 is an extension that will help you maximize the effectiveness of your SEO and rank in the top search results. Features include rich snippets, SEO templates, unique product URLs, cross-linking, HTML and XML sitemaps, and smart redirects among others. You can either get a community or an enterprise edition.
Magento 2 SEO Extension by BSS Commerce: Magento 2 SEO Extension is an all-in-one SEO solution that will help you take your strategy to a new level. Functionality includes rich snippets, advanced Breadcrumbs, HTML and XML sitemaps, Robot meta tag, and others.
SEO Suite Ultimate Extension for Magento 2 by Mageworx: SEO Suite Ultimate Extension for Magento 2 has an impressive range of features. These include automatic redirects, XML and HTML sitemaps, SEO templates, layered navigation, canonical URLs, advanced rich snippets, and many more.
Magento 2 SEO Suite Extension by Mirasvit: Magento 2 SEO Suite Extension includes a wide variety of features, namely: meta tags, rich snippets, crosslinks, product and image URLs, 301/302/307 redirects, canonical/language/relationship tag definition, and others.
Magento 2 SEO Extension by FME Extensions: Magento 2 SEO Extension is yet another all-in-one extension. Functionality includes XML and HTML sitemaps, extended rich snippet tags, automatic meta information generation, alt tag generation for product images, and more.
How to Choose Extensions?
So, how exactly should you choose the right extension for your online store? Here are the most important factors to consider:
Goals: First, consider your goals. What are you trying to achieve by using extensions? Do you only want to automate part of your tasks, for example, writing and editing? Or do you want to provide better customer support? Or is it something else? Depending on the goals you are pursuing, you will need to choose the extensions that have appropriate functionality for achieving the said goals.
Available Resources: Next, you need to look at the available resources. If you don't have a particularly big budget, you might want to opt for cheaper extensions or even for completely free ones. On the other hand, if you can spend a bit more, it's a good idea to choose among the paid options that could have more functionality.
Previous Experience: Thirdly, you need to consider your previous experience with extensions. If you know a thing or two about certain extensions, it will be easier for you to continue with those extensions or find similar ones. If you are a beginner, you might want to start with beginner-friendly extensions.
Expertise: In addition to considering your experience, think about your expertise. Because different extensions have different purposes, you will need to consider whether you know the areas that these extensions operate in. Likewise, consider how much time and effort you are willing to put in to learn how to use the extensions you have chosen.
Personal Preferences: Last but not least, take a step back and think about your personal preferences. If you have any preferences (e.g. someone recommended a particular extension to you), they could help you make the final decision and choose the extensions you want to use.
Conclusion
To sum up, Magento 2 extensions can definitely make your experience with the platform better and help you create more enjoyable customers experiences. Use the information from this article to help you get started and choose the right extensions for your online store.