Before She Disappeared & One Step Too Far Book Review By Tina Oliver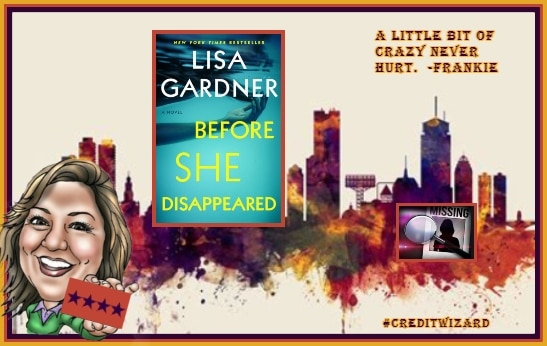 "I'm not a police officer. I'm not a private investigator. I have no special skills or training. I'm only me. An average, middle-aged white woman with more regrets than belongings, more sad stories than happy ones." ― Lisa Gardner, Before She Disappeared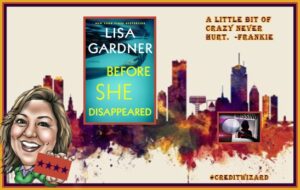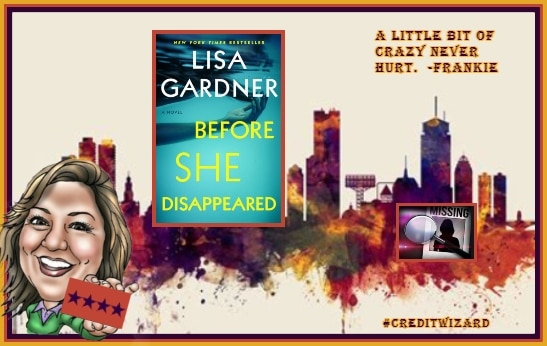 Frankie Elkin is a recovering alcoholic. I imagine at first glance you might see a woman with sagging shoulders from the weight of regrets she has carried over the years. In her eyes a pool of sadness as a result of burying the man she loved. However, if someone took a longer look, I believe they would see a woman with determined resolve. Frankie spends her days scouring the internet looking for missing persons, and cold cases the police have given up on. Once she decides what cold case she is going to tackle, she takes her few belongings and goes to the place the person went missing and doesn't stop looking until she finds them, dead or alive. 
Before She Disappeared and One Step Too Far is presently a two-book series by Lisa Gardner, which I have no doubt will grow to include several other books. In Before She Disappeared, Frankie found herself in the rough neighborhood of Mattapan, Boston searching for a missing Haitian teenage girl named, Angelique Badeau. She finds a job bartending in the neighborhood watering hole that also offers a room above to rent. As always, Frankie has to overcome hurdles as she introduces herself to the family of the missing teen and works to gain their trust to assist her in the search and not work against her. On several occasions, Frankie finds herself in dangerous situations, her wellbeing in jeopardy. She takes no money from the families she helps. Her only goal is to find the person that law enforcement has given up on.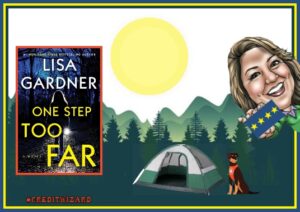 "You can go three minutes without air, three hours without shelter, three days without water, and three weeks without food."
― Lisa Gardner, One Step Too Far
In One Step Too Far Frankie finds herself searching for Tim O'Day a hiker who went missing five years ago in one of Wyoming's national forests. Tim was on a weekend camping trip with his best friends when he went missing. Tim's father has not given up looking for his son and in an attempt to bring him home, gathers a search party once a year to set up camp where his son went missing and scours the area. Along with Tim's best friends who were there when he went missing, a few experts, and Frankie, eight people in total make the grueling trek into the forest. On this trip, Frankie has to insert herself into the search party with people who do not want her there. Frankie faces tremendous pushback from the search party who believes she can't make the hike. She will need to hike for miles and miles over rough terrain meant for expert hikers as an amateur hiker herself. They face all sorts of obstacles, rough terrain, sabotage, as well as distrusting one another, and bickering. Lisa knocked this one out of the park. I couldn't put it down and she kept me guessing, always on my toes.
"Maybe the question shouldn't be why am I doing this, but why isn't everyone looking?"
― Lisa Gardner, Before She Disappeared
Both of these books are masterfully written. The world needs a real-life Frankie Elkin. Lisa Gardner is one of my favorite authors. She has written five amazing series with a few stand-alone books and I have read them all. Do yourself a favor and start a series and see for yourself. Happy reading!
Buy the book on Amazon! – read our affiliate marketing disclosure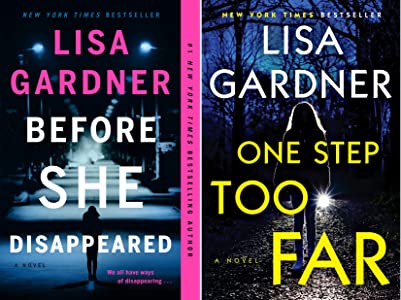 Here are some more books you might like