Are Businesses Ready for Love?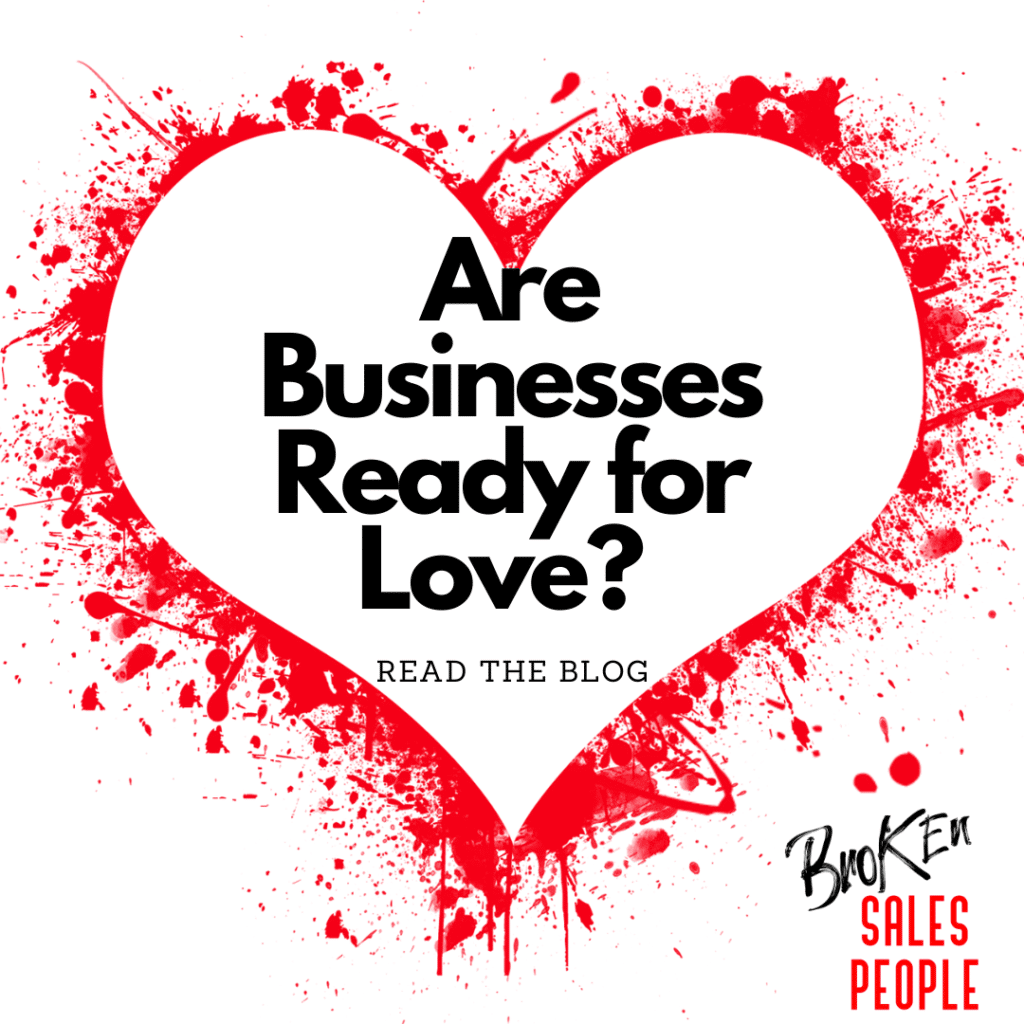 Happy February. Consider this your reminder about Valentines day to order something. I have already taken the liberty of letting your significant others know that I, too, reminded you about the holiday. They will except no excuses, and have plans for extreme violence should you forget.
But given we are in February, I wanted to talk about the idea of "Love" in the workplace. (Not like that or your significant other will get even more violent.) What I mean is the kind of Christian Love. The Love-Thy-Neighbor kind of Love. The kind we see virtually none of in the workplace.
Modern business is still a pretty new invention. The modern office environment where it is not just factory workers but people selling services has not been popular as long we like to remember. Sure, there are some old insurance companies. but the office culture we know know is roughly a century old or so. It could not possibly get traction until the telephone became commonplace.
Sure, the telephone was invented in the 1870's, but it took almost 100 years for it to become a household staple. It took until after World War II for phones to make it in even 50% of homes.
So that idea of the modern office environment with cubicles and secretaries manning "the phones" did not happen until the Baby Boomers started coming into being. It couldn't have done it much earlier.
In the sales world, this meant many salespeople were not at a desk much of a work week. Their job would require them to go out into the field and find business. The idea of "inside" sales reps could not really be possible until there was a method of effective communication.
I say all of this to explain that the corporate world has gone through it's paces and matured the way all of us have, although it has taken about double the time.
So let's look at corporate environments becoming popularized in the late 50s, early 60's. Men coming back from the war would see calmer jobs to work in and office jobs would be less PTSD inducing than a metal shop, so they would start their day filing into their insurance offices and temples to advertising like Don Draper and his cohorts.
For our purposes, this is the adolescence of the the Corporate culture. Think about the disposition of kids ages 5-12. They are generally happy, excited, and eager to help however they can. The methods are not refined yet, but the positivity you get from small children was part of the Corporate environment. Think of it like a combination of ignorance and enthusiasm.
It was the 1980's that saw our rebellious teenage phase. The "I don't need help from anyone" ideas that we tie together with who many of us were as teenagers. This is the period where we started listening to the "bad boys" like Jack Welch and Lee Iacocca. These are people who didn't need any help, and would comfortably lay off 10% of their workforce on a regular basis.
After that, we started moving into the uncertainty of our early 20's. We got overly enthusiastic about the Dot-Com bubble in the early 2000's and then burnt even further as the mortgage crisis came to be in 2008. Our 20's are usually our most tumultuous age, where we struggle to really "find" ourselves, and as we came out of twin recessions it is tough to argue against that.
Now here we are, roughly 60 years later, however the corporate environment is only in its early 30's. Thought leaders like Simon Sinek and Brene Brown have convinced us were were wrong. We do, in fact need people around us who care. So we are starting to really consider settling down in a job market that has gotten more and more promiscuous. Long term relationships are tougher and tougher to find in this economy, so finding one that talks about genuine connection and long term commitments is refreshing after being passed from employer to employer.
So, we want love. Since we are in our "early 30's" on a corporate maturity level, we are now ready to find a place to settle down. This is why you start to see more and more companies willing to offer the "home" comforts that they were not before. Work from home, in office child care, mental health days, paid parental leave, and dozens of other small things that we would expect from a caring environment.
Is this "Love" though? I don't know for sure. The cynical part of me is worried that we have been through so many abusive relationships that anyone who treats us with a modicum of human decency is seen as one of history's great romances.
I do not know if there is really love in business, or if we are a population of spurned lovers looking for a port in the storm. Only time will tell.
Until then, simply care for one another. You do not need to be "like a family". Just be decent human beings who care about the people you work with. "Love" has too much weight to it.
Compassion over KPIs.
For more blogs go to Brokensalespeople.com/ramblings
Here are some other articles by Red on SPN you might like: