All About Microsoft Dynamics 365 Finance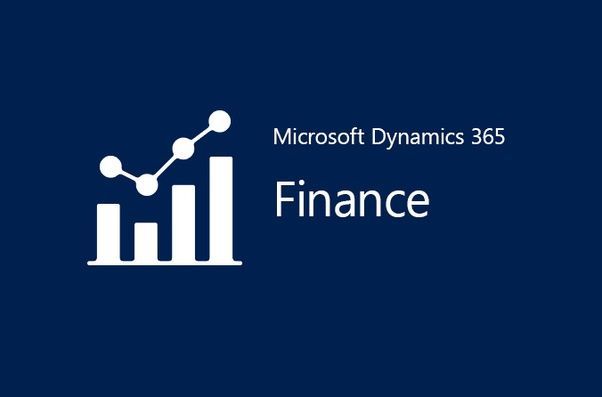 Microsoft Dynamics 365 Finance or D365 Finance is a SaaS (Software as a Service) module that helps business Finance capabilities by automating tasks and providing real- time, facts- driven financial analytics. The stable and secure cloud- based Dynamics Finance ERP (or Enterprise Resource Planning) version enables seamless tracking, monitoring, and forecasting of financial operations while supporting regulatory reporting, global compliances, and risk management.
Dynamics 365 Finance also provides tight integration with other modules of the Dynamics 365 family, including CRM (or Customer Relationship Management) for uninterrupted business solutions, thus comprising both ERP and CRM in one tool – the feature was not possible with Dynamics AX. D365 Finance also comes loaded with the latest web- enabled and cloud- based solutions that make it a great reason to upgrade to D365 Finance from outdated Dynamics AX.
Unparallel Advantages
Modern businesses demand global reach, adherence to time constraints, and adaptation to ever- evolving technology trends. Dynamics Finance caters to all such business-critical needs and enables seamless operations. Enterprises, therefore, are gradually switching to D365 Finance.
Intelligent and Intuitive User Interface
The workspace in D365 Finance is more personalized and packed with real-time tracking capabilities. Familiarity with Microsoft Office 365 and integration with Excel make navigation easy. Integrated Spreadsheets also allow users to manage forecasts and export account structures to Excel.
The platform assures a global edge with its multi- lingual and country- specific customizations covering more than 50 countries. In addition, the direct operational costs include a monthly subscription model that eliminates the undesired spending on yearly license fees, thus easing the burden on business budgets. The plus is that subscribers need to pay for only the functionalities they use and can even upscale.
Advanced Automation for More Cost Savings
Dynamics 365 Finance enables task automation and ensures accurate calculations with AI (Artificial Intelligence) and ML (Machine Learning) capabilities giving the ERP a human- like thinking and decision- making skills. Besides, the absence of repetitive data saves cost and time while allowing human resources to be more productive.
BI Powered Analytics
Cloud- enabled analytics with Power BI provides a real- time, insightful 360- Degree view of organization- wide financial status. A powerful live dashboard connects hundreds of data sources and helps monitor business health. Apart from that, users can generate and access interactive and innovative reports through any internet- enabled device on the go.
Regional Compliance
D365 Finance follows strict compliance guidelines for the Global regions. In addition, an integrated single regulatory configuration format allows painless implementations across different versions.
AI- Enabled Predictive Capabilities
D365 Finance's advanced algorithms make simple statistics a powerful tool that allow finance managers to foresee the most favorable business opportunities and benefits.
Safe and Secure
D365 Finance ERP comes with built- in disaster recovery and round the clock technical support. The solution runs on Microsoft Azure, included in the subscription, ensuring excellent cyber- security and workloads protection. Businesses can rest assured of complete security to their data.
Cloud Hosting and Maintenance
Enterprises can leverage Microsoft servers for hosting D365 Finance ERP, thus reducing the cost of maintaining servers and hardware at their location while clearing up ample physical space for more business- focused tasks. In addition, the secure on- the- Cloud hosting delivers the flexibility to upscale and business expansion.
Instead of the prior continuous implementations, the trouble- free periodic updates are a big plus. Users can schedule the updates once in three months for the platform and once in six months for the application.
Accessibility and Agility
D365 Finance module enables a code- free, faster closure of business account books. Quickly configurable tools help build and deploy web and mobile applications and enable enterprises to adapt to changing market trends. These applications also ensure seamless accessibility regardless of the location.
To Conclude
Modern enterprises rely on distributed workforces and have a global network. Microsoft Dynamics 365 Finance connects people, data, processes, and policies with a flexible ultra- connected and technically intelligent architecture. The choice of on- premise and in- cloud implementations of D365 Finance provides an edge for businesses to choose the best fit for their business. With most software migrating to cloud technology, on- premise organizations seem likely to switch to cloud technology soon, too, to ensure a future-proof business model.