A Tribute to Tracy James Jones #Actor #Author #Screenwriter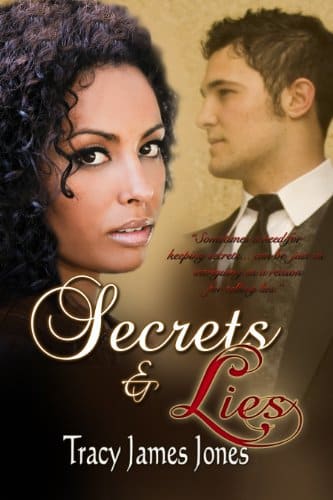 Originally posted on Author-Reader-Cheerleader 16 December 2021
My dear friend, 
Tracy James Jones
, was a highly talented person. To begin with, in days past, acting was a passion. She often mentioned being in a scene from "Born On the Fourth of July" but it wound up on the cutting room floor. As it turned out writing was her true calling.
​
When you read her short stories or books, you could feel the emotion. To me, it was as if you were in the room with real people instead of reading words about fictional characters on an electronic or paper page. She was also a writer of blogs and reader of books. Always helping fellow authors in some way or other. The last I heard, her "
Secrets & Lies
" book series was in the process of being written as a screen play. I was so happy for her when she mentioned it. I could tell she was finally coming into her own because there was joy in her words.
---
Lynn Hallbrooks, Tracy James Jones, Charity Parkerson
She was also quite good at getting my hair untangled from the button of my blue shirt that I wore to the Indie Vengeance Day book signing event. She helped to organize this event.  We shared a table together. It was my first ever book-signing event. I was in awe. For one thing, not only were we there, but so was our mutual friend, 
Charity Parkerson
. Even more awe-inspiring, was the fact that many other authors came from around the world that day to share print versions of their bodies of work. That was the last time I saw her in person but we continued to have conversations via email and online.
---
​Unfortunately, my life had gotten extremely busy. It hadn't even registered that I hadn't seen any recent posts. It wasn't as though I didn't care. I kept thinking, I will get in touch with her, as soon as things slow down. I wasn't prepared for the news when I read it. I was in shock, sad, and disbelieving all at the same time. I have had time to process my feelings and I'm on a little more even keel now. As I came out of the fog, I felt the best way to honor my dear friend was by writing this blog post.
The one thing that always tickled me about her as a person, when something tickled her, she would type "Giggles". Mind you, she's a grown woman in her own right, not a teenager. That's my friend, Tracy, a mixture of serious writer and uplifting joy bringer.
A little nugget of wisdom from me to you: Friends are treasures, cherish the time you spend with them.
Lynn Hallbrooks
Author Reader Cheerleader
​Call Sign Wrecking Crew, LLC