A Magical Masque Vivant – Paul Labrecque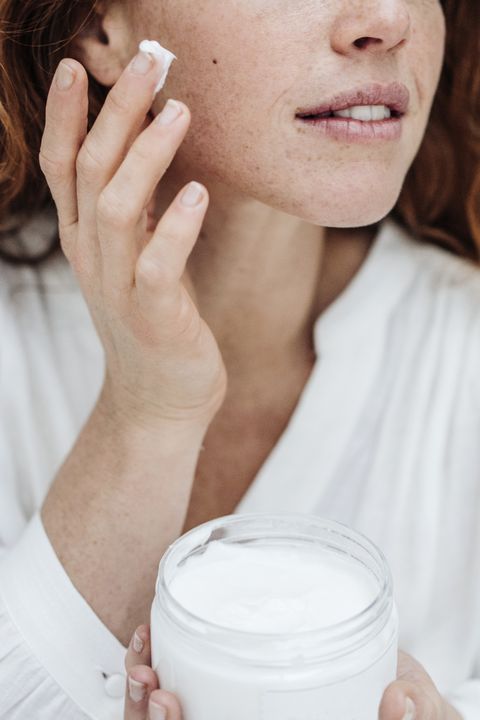 Skin, the body's largest organ, requires good care. Everyone dreams of having healthy and flawless skin. Skin problems are inevitable due to pollution, hormonal change, or other factors. Therefore, you tend to undergo various treatments and apply multiple beauty products to overcome these skin issues. But when you find that these ways aren't working, switching to other treatment methods is common.  
 
However, there's good news for you. Paul Labrecque has come to your rescue by upping its game of introducing hyper-customized facials. Their so-called cult favorite go-to face masque is back in stock. It's none other than the Biologique Recherche Masque Vivant. So, every skincare-obsessed enthusiast's wait is now over. Beauty celebrities and editors swear by this product and its outcomes. This award-winning beauty product seems to be delivering promising results to its users.  
 
So, if you are new to this product, this post entails everything you must know. Perhaps, it'll also convince you to try this balancing mask to get flawless skin.  
Paul Labrecque- The Best Beauty Online Store  
 Paul Labrecque is among the most well-known brands in the USA, offering the best hyper-customized facial treatments to overcome problematic skin issues without any side effects. Paul Labrecque Salon & Spa entered the world of beauty in 1988, founded by Paul Labrecque. His passion for fashion and beauty made him conquer the beauty industry. Soon after opening his salon and spa, he expanded his service offerings.  
One of the top names in skin, cosmetics, nails, men's grooming, and spa services today includes Paul Labrecque. Paul has carefully selected some high-end brands worldwide for his collection of luxury cosmetics, skincare, spa products, and personal beauty items. These include Biologique Recherche Masque Vivant, 111Skin, Londontown Nail Care, Revitalash Cosmetics, Viviscal, and MD Skincare by Dr. Gross. Every beauty-savvy enthusiast's go-to one-stop beauty shop is the Paul Labrecque Signature Apothecary and website.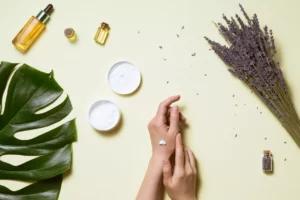 Biologique Recherche Masque Vivant- A Powerful Deep Cleansing Face Mask 
 The Biologique Recherche Masque Vivant Is among the best balancing masks that brighten, purify, tone the skin, and control sebum production, making the skin less oily. Interestingly, this powerful and deep cleansing face mask can be used for everyone, regardless of skin type, and however, it is best for people with sensitive skin types. Experts highly recommend this product for those experiencing acne-prone and seborrheic skin. 
This detoxifying facial mask works by shrinking and minimizing the pore size when one regularly uses it. It reduces sebum production, which is otherwise responsible for causing many skin issues like oily skin, acne, blackheads, etc.  
 
 It is an effective mask, and with regular usage, one can experience even skin tone, reduced wrinkle formation, and tightened skin. It is formulated beautifully with just the right amount and high concentrations of active organic ingredients. The main ingredients include lactic acid, yeast extract, cucumber extract, witch hazel, and St. John's Wort extract. 
The yeast extract is the best purifying and regulating agent, while the witch hazel and cucumber are the soothing agents. There's more to it. This product gets its hydrating effect from lactic acid, and the St. John's Wort extract fights skin inflammations due to its antibacterial properties.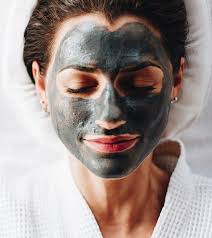 How To Use Masque Vivant 
 Apply Masque Vivant all over the face, neck, and décolletage. After 15 minutes, wet the mask and remove it with warm water at least twice. Do not use it more than once a week if you have reactive skin. You can apply it 2-3 times each week if your skin is less sensitive. 
 
Mix Masque Vivant with Biologique Recherche Masque VIP 02, an oxygenating anti-pollution mask, and a dash of baking soda if your skin is currently oilier. With the added antibacterial and anti-inflammatory effects of baking soda, the mask helps to cleanse, balance, and brighten the skin. Additionally, this combo reduces post-acne hyperpigmentation. After 15 minutes, remove it by washing it off with warm water. 
 
A straightforward piece of advice for people with oily skin is to combine Masque Vivant and Biologique Recherche Complexe Iribiol with a small amount of baking soda to help clear clogged pores and remove extra oil and pollutants. Because the masque is thick and extremely emollient, adding baking soda makes it foamy, light, and bubbly. Apply it all over the face and allow it to sit for ten to fifteen minutes. Use cold water to rinse. Combining Masque VIP 02 with dry or sensitive skin types will help to hydrate and calm the skin. 
 
 About Masque VIP O2 
Are you looking for a revitalizing and oxygenating anti-pollution mask? Then, the Masque VIP O2 is your best option. It includes essential fatty acids of omega 3 & 6 to hydrate, marine elastin to moisturize, white clay to cleanse, Biologique Recherche Oxygenating Complex to brighten, and cucumber extract to relax and soothe. Masque VIP 02's primary benefits are cell regeneration and rejuvenation, but it will also tone your skin and decrease dark bags under your eyes. It is suitable mainly for stressed-out, lifeless, and dull skin disorders. 
About Serum Complexe Iribiol 
With the help of active antimicrobial substances, Serum Complexe Iribiol is a purifying serum designed to prevent and treat skin flaws by controlling sebum secretion and minimizing irritation. At the same time, zinc repairs the epidermis, and salicylic acid removes more dirt and skin cells. It is possible to cure the rare outbreaks of acne brought on by stress, hormonal changes, particular medications, etc., using Complexe Serum Iribiol. It is mainly advised for people with oily or acne-prone skin. 
Final Note 
So, this is all about the best skincare and powerful deep penetrating mask available at Paul Labrecque. One excellent thing is they offer free shipping on all their orders, and you can also avail yourself of their same-day delivery option in NYC. Therefore, wait no more and get this miracle skin treatment product to pamper your skin.