Shadow Fighter – Can You Be Faster Than Your Shadow Age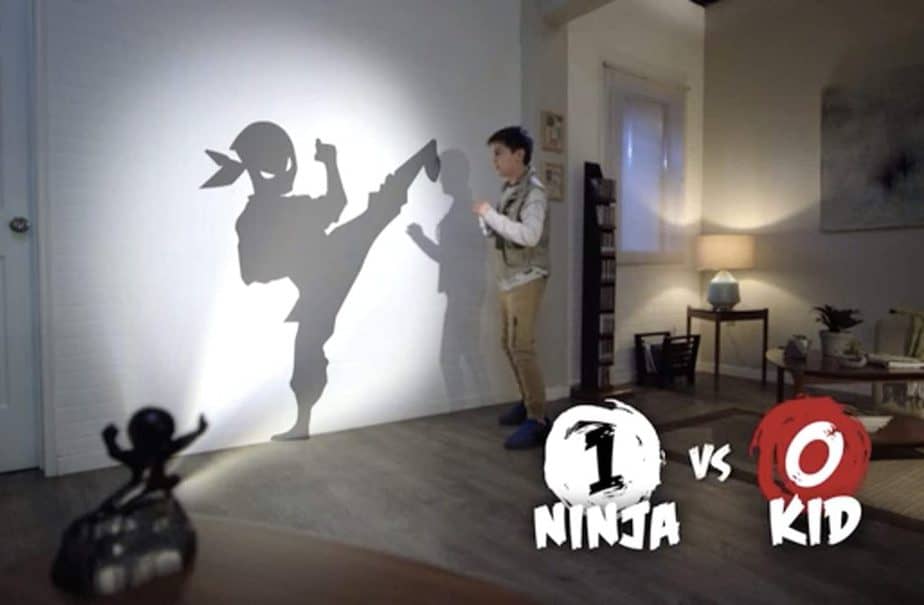 The Shadow Fighter Game from Fotorama makes our list of best gifts for kids! 
I was going to put it in the gifts for athletes guide, because I got a great work out playing with one. However, I realized that I'm really just out of shape so I didn't want to embarrass myself more. 
This is a great gift idea for kids ages 4 and up. They can practice their martial arts moves and have some friendly competition without the nosebleeds…hopefully.
This game is also a great way to get the kids to burn off a little extra pent up energy. Just remember, this shadow ninja is trained to kill so it won't pull any punches. It's also on the list for best gifts for geeks.
Just make sure you don't make anyone mad after you give them this gift. They, and their new ninja skills, may make you regret it.
You may also enjoy throwing your money away on…