Conway AIRMEGA 300S The Smarter App Enabled Air Purifier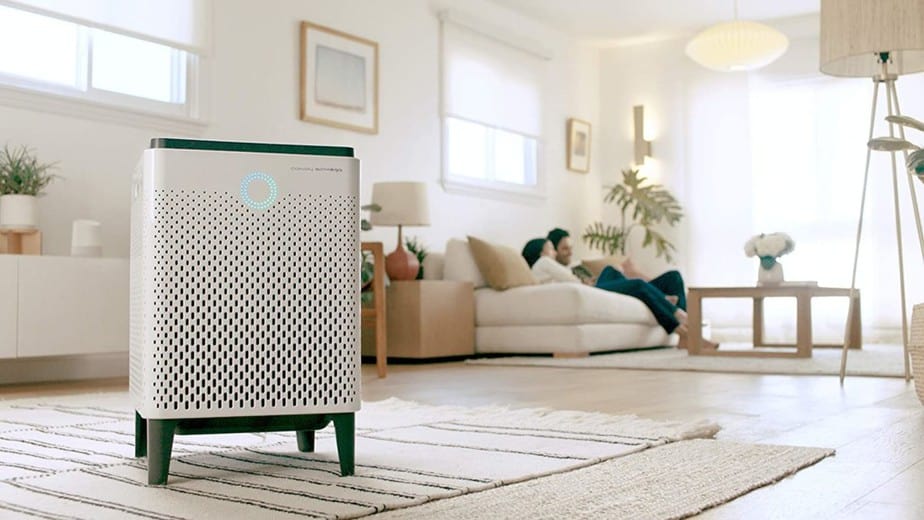 The Conway AIRMEGA 300S The Smarter App Enabled Air Purifier makes our list of top Home And Office Gift Ideas! It also makes my own personal list of Work From Home Essentials, due to the new recreational marijuana laws in Illinois. 
"Alexa, purify my air!" I have to admit, I never thought that I would say that. 
 The Conway Airmega 300s is a smart air purifier, that covers about 1256 sq ft, is compatible with Alexa, Google Home, and Dash Replenishment. You can control it through mobile applications. The app allows you to monitor indoor and outdoor air quality. You can also check notication, create a schedule, and speed. 
In your home or office, the 4-legged cabinet filters out 99.97% of particulate matter from the air. That's even better when you are constantly polluting the indoor air. 
The air purifier helps when your coworker reheats yesterday's fish in the microwave. It also helps when you partake in a little roundtable discussion  with your little green friends. 
The machine constantly monitors the air quality in the room. You can check it at anytime due to the nice LED ring that changes color to indicate whether the air is fresh or unhealthy. 
If you set the smart mode into action, it will auto-adjust its air filtration speed depending on the air quality it is detecting. 
It also has an ECO mode. If the airquality is good for 10 minutes, the Airmega will shut down the fan to conserve energy. The sensor stays on so the fab will restart if the air qualty drops to an unhealthy level.
The Airmega has a sleep mode. You can turn it on or off with the app in just a few clicks. There is a bigger model that covers 1560 square feet too!
There are white and graphite color options.