7 Best Side Hustles You Can Start Doing Today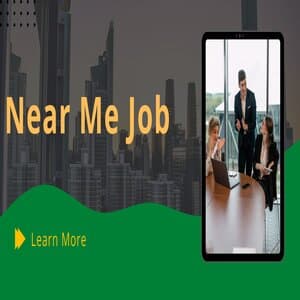 7 Best Side Hustles You Can Start Doing Today
‍
Everyone knows that the 9-to-5 rat race isn't sustainable forever. To have a stable financial future, you need to find creative ways to generate income outside of your normal day job. This is known as a side hustle, and it can be anything from reselling old clothes online to teaching Spanish or something more obscure like removing honey bee nests from people's homes. It doesn't matter how small or large your side gig is; what matters is that you find something that interests you and can become a profitable part-time pursuit. Here are some ideas for getting started on your side hustle today.
Dropshipping
Dropshipping is a business model where retailers don't own the inventory that they sell. They simply act as a middleman between customers and the wholesaler, billing the customer and the wholesaler at the same time. You don't have to worry about reselling or storing inventory, and you earn a commission off of every sale. What makes dropshipping especially great for beginners is that it's easy to scale. You can amp up your productivity by hiring virtual assistants to help with your sourcing, accounting, and shipping. Some of the most popular products to sell online are health and beauty products, apparel, and home goods. If you're interested in dropshipping, your first step is to find a wholesaler. Choose a category that interests you, and then search for wholesalers within that category. When choosing a wholesaler, keep an eye out for their drop-off fees and other hidden costs.
Blogging
Blogging is a great side hustle because it requires relatively little startup capital. You can start a blog on WordPress for free, and then use Google AdSense to monetize your posts. You can choose to write about anything that interests you, but blogging is a great side hustle because you can scale it up or down based on your availability. You can use your blog to earn money in a variety of ways. You can sell ad space, work on affiliate marketing deals, or charge for guest posts. The main challenge with blogging is staying committed to a long-term side hustle. You need to show up every day, even when you don't feel like it. To make sure that you stay on track, try setting up a publishing schedule where you plan out your posts for the next month or even year. Focus on creating quality content that your audience will appreciate, and you'll be on your way to a successful blog.
Teaching English
If you're bilingual, teaching English online can be a simple way to bring in a little extra cash. There are several websites where you can sign up and create a profile, including VIP Kid, Verbal World, and Cactus Language. After you've signed up, you can select which hours you're available to teach and how much you charge per hour. VIP Kid provides one additional way to make money on the site: online bonuses. As a teacher, you'll be expected to complete certain activities or lessons each week, to improve your fluency in the language you're teaching. In addition to your normal pay, you'll be able to earn extra money by meeting these goals. VIP Kid has an online community of both teachers and students, so you can also make friends and find social opportunities through the platform.
Online Surveys
If you're looking for a quick and painless way to earn extra money, online surveys are a great option. You can find survey websites on sites like Indeed or FlexJobs. You can also use a general search engine to locate survey websites like MySurvey, Toluna, and InboxDollars. When you find a site that interests you, sign up and create a profile. This typically involves entering your demographic information, as well as any qualifications you might have (e.g., if you're a stay-at-home mom, you might want to select that as a qualification). Each site has different payment schemes, so make sure you understand how much you'll earn per survey before signing up for a site. When you begin taking surveys, you'll want to make sure that you're completing multiple surveys a day. You'll never know which survey site is going to send you a big check, so don't rely on any one source of income. Surveys also come and go, so try to diversify your portfolio over several different sites if possible.
Get paid to test apps earn up to 25$ per app review
Become an online apprentice
If you have an area of expertise that you'd like to make money from, consider signing up to be an online apprentice with a website like Expertise. On this platform, you'll find opportunities to teach people in your field of expertise in exchange for money. Some of the most popular categories include health and wellness, marketing, and technology. When you sign up, you'll be able to select which specific opportunities you're interested in. You'll then be sent potential opportunities to review and choose from. Some online apprenticeships may only require that you send your expertise in a recorded video, while others might want you to meet with your students in person. You might also be required to submit written work or other examples of your work to prove that you're qualified for the position.
Affiliate marketing
Affiliate marketing is a great side hustle because you can earn money by recommending products that you love. You can find products to recommend through sites like Amazon, ClickBank, and Etsy. To make money with affiliate marketing, you have to be able to meet three qualifications: traffic, conversions, and a margin. First, you need to have a website that draws visitors. You can use a blog or social media to drive traffic to your site. Next, you need to be able to drive people to the products that you recommend. This is often done through an affiliate link. Once a visitor clicks through your affiliate link and completes a purchase, you'll receive a percentage of that sale as a commission.
FREE QUIZ: What Type Of "Side Hustle" Is Right For You??
Conclusion
Starting a side hustle is a great way to bring in extra income. It doesn't matter what type of side hustle you do, as long as you do something that's interesting to you and that you can see yourself doing for a long time. If you're struggling to find something to do, don't be afraid to try something new. This is an opportunity to try new things, be creative, and find something that you love doing.