6 Interesting Books About Eastern Europe Culture & Traditions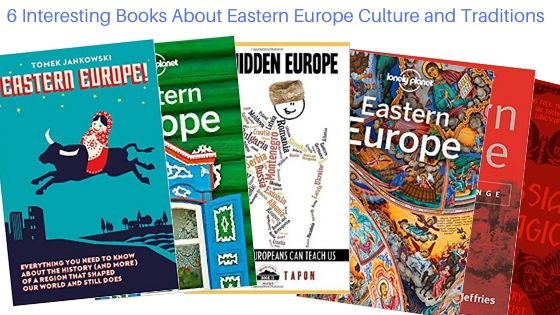 6 Interesting Books About Eastern Europe Culture and Traditions 
Book reviews by Donald Fomby
Eastern Europe is by far the liveliest part of the European continent. People are nothing like their neighbors. Eastern Europeans are animated, spirited, and vivacious when it comes down to social activities. You won't catch them sitting on the sofa playing video games. They're super friendly, so you never ever experience rudeness or animosity. When these fine people get together, they're always surrounded by gaiety. 
If you take a close look at Eastern Europe, you'll no doubt see that it has unmatched cultural traditions, historical experiences, and national influences. It may not always spark the imagination of travelers, but Eastern Europe does offer breathtaking scenes. The East is very different in terms of religion, view of the world, and social issues, which is why it has grabbed writers' attention. 
One of the best ways to immerse yourself in Eastern European culture and traditions is reading. While this may not offer you the most authentic experience, it's close to the real deal. Without further ado, here are the most interesting books about Eastern Europe culture and traditions you'll want to read right away: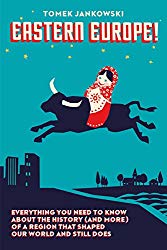 If you want to understand what brings together and separates the eastern and western parts of Europe or the global role of Eastern Europe, from people to languages and technologies, get your hands on this volume. Eastern Europe! is not only thoroughgoing, but also highly entertaining, offering a complete view of countries such as Romania, Poland, Bulgaria, and Albania. No Eastern European country is left out. 
Jankowski's book is useful for many categories of readers, like students, people who work in business or commerce, and those who want to know more about their family history. It covers two millennia of history, describing an area that, just before the fall of the Berlin Wall, couldn't move past the Iron Curtain. The pages are full of facts and anecdotes. Tomek E. Jankowski speaks from personal experience and displays everything with ease. 
The author makes sure that the reader does not experience even a minute of boredom. The colloquial style of writing makes natural history extremely accessible. In spite of the fact that a lot of information and territory is covered, the reader is not overwhelmed. Actually, the reader has the chance to discover customs they have never heard about, getting to know the things that are happening in some Eastern European countries. Eastern Europe! was published a few years ago, yet it is still as relevant.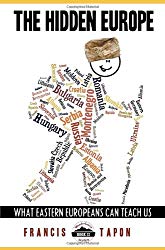 If you have a thing for Eastern Europe, you'll definitely enjoy reading The Hidden Europe, a life-changing book that'll expand your mind and stay with you forever. Francis Tapon describes his adventures, not for the sake of it, but to offer interesting insight about a part of the world that gives people the best shot at exploring enchantment. "I wanted the Eastern Europeans to teach me about their cuisine, history, languages, sites, innovations, economy, religion, and drinking habits", says the author. 
The Hidden Europe uncovers a side of the region that not too many people are familiar with. In the book, Francis Tapon explains why Slovenians are capable of learning languages so fast or why there's so much more to Romania than Dracula. Of course, some things may give rise to public disagreement, but you have to admit that this piece of writing has its charm.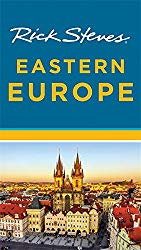 Have you ever been to Eastern Europe? if the answer is no, don't worry because you can take an imaginary journey. Rick Steves Eastern Europe will take you on the trip of a lifetime in some of the most romantic destinations in Eastern Europe including Prague, Budapest, Vienna, Ljubljana, and more. Rick Steves spent more than two weeks exploring Eastern Europe, searching for the very best value during his vacation. The author shares candid opinions neighborhoods, country roads, museums, cathedrals, etc. 
Besides the fact that this book captures a wide range of interests, it includes practical things like custom travel maps, tips for organizing a trip, recommended itineraries, and pieces of advice on how to manage money, communicate, book a hotel room or handle emergency situations. Rick Steves is the person you can depend on if you need guidance. Rick Steves Eastern Europe isn't limited to reviews or directions. It's basically a travel guide designed for the use of visitors and tourists.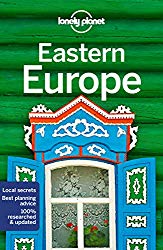 Exposure to various cultures in Eastern Europe is not a new thing, as trade has always brought people together. However, the scale of cultural diversity is unprecedented. There are so many different cultures that it's impossible not to be amazed. Lonely Planet's Eastern Europe Travel Guide is a book that gets into the heart of things. 
Inside the book, you'll find vividly colored maps, itineraries that'll help you create plans, great ways to save time and money, reviews to suit every pocket, and, last but not least, insights stemming from the context of culture. Practically, no subject is left uncovered. The information you need is at your fingertips. This isn't surprising at all considering that Lonely Planet's guides are some of the most thorough ones.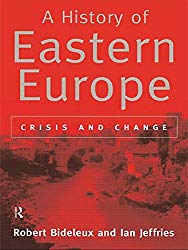 The second edition of A History of Eastern Europe identifies, records, and evaluates the actions that have brought about political, social, and economic change in the eastern part of the European continent.  The book offers an interesting tour of what is commonly referred to as the "Other Europe". It takes into account both geographic and temporal aspects, providing the reader with a wealth of information. After reading this fascinating work of art, you'll finally understand why there is so much tension between the East and the West. 
A History of Eastern Europe is based on the assumption that half a loaf is better than no bread. In other words, it's better to accept less than what you want or expect.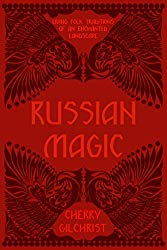 Cherry Gilchrist's book is a journey into the heart of Mother Russia. The author manages to draw the reader into a magical landscape with the help of an informative read. Although Cherry Gilchrist mostly writes books for children, she loves to cover a wide range of subjects. Russian culture is one of them. 
Russian Magic has little bits of folklore and myth. We've got the Matrioshka dolls and The Snow Maiden (Snegurochka) who is depicted as very beautiful, with deep blue eyes and curly blond hair. It's clear that the author carefully researched the occult in Russian and Soviet culture, otherwise, she wouldn't have had so much info. The book is based on extensive research and, most importantly, personal experience. Of course, you won't find any kinds of spells in this volume. If you want a true taste of Russian cultures and traditions, this is the book for you. 
To sum up, there is something unique about Eastern Europe and we can't quite put our fingers on it. It probably has something to do with the culture and traditions. If you genuinely want to learn about the differences surrounding us, dive into reading. There are many interesting books that illuminate the world we live in. 
Here are some other book reviews you might like