6 Actionable Ways to Boost Small Business Security
Small businesses nearly always have certain disadvantages that larger firms don't. Obviously, the biggest problem is access to a much smaller pool of funds. But that in itself gives rise to several other problems. A small business may manage to keep paying internet bills during a slow quarter. However, managing payroll and other business can't be solved as easily when you call Spectrum about billing. In fact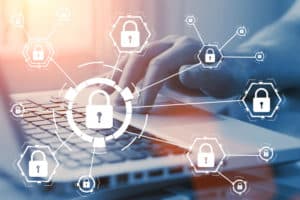 , the lack of funds opens up potentially catastrophic security vulnerabilities for small businesses.
Even a small security breach can have a big impact on businesses. In smaller firms, the impact seems even greater. Especially since they already function on limited resources. This is where these actionable tips can help. Read on to discover how to boost security for your small business.
Get Wifi or CCTV Cameras
Security cameras may seem like an underwhelming tip to increase security. But that's just because everybody knows the benefits of having security cams. These cameras can help boost security in 2 key ways. The first is obviously the ability to monitor and/or view footage in the event of theft. But the second one is far more important. The simple presence of a visible security camera acts as a deterrent.
People are rarely stupid enough to get caught on video these days. Everyone knows cameras have grown more powerful as well as more affordable. Therefore, video quality is rarely a problem when the cameras record a breach or even a potential breach. Security cams and the right signage go a long way to discourage physical theft.
Hire an Affordable Security Firm
Security cameras are great. But at best they can record a breach in progress. Law enforcement personnel may find the footage handy. But business owners would prefer to prevent a security breach altogether. And the best way to do that in most cases is the old-fashioned way: security personnel. Of course, small businesses may not have room to hire full-time security guards on their payroll. Luckily, there may be any number of security firms in your locality. Reach out to them and discuss a plan that is affordable and does not threaten your payroll budgets. Armed or not, human security personnel can detect and thwart potential breaches.
Find an InfoSecurity Consultant
Of course, physical security breaches are not the only thing to worry about. These days, business is all about data, most of which is very sensitive information. This automatically makes it valuable, and thus, desirable to cybercriminals. A cybercriminal may target a business for any number of reasons. But none of them are ever good.
The number of business platforms, operating systems, and devices in use present even more risks. That's not to mention the deep technical knowledge required to protect digital assets like websites and databases. Luckily, instead of a full-time information security team, you can try to work with a consultant. This typically costs a lot less and lets you access the same level of expertise.
Educate Employees About Security
You can secure your premises as well as any digital gateways. But most security breaches stem from a single source: the human factor. Disgruntled employees may abuse trust sometimes. But in most cases, the breach is often from negligence or a lack of skepticism. Phishing and malware attacks usually rely on one of your employees slipping up. A careless click on a compromised link or attachment is all it takes to breach digital security. Therefore, schedule periodic training and information sharing with your workers. Help them understand how critical security (and their own vigilance) is to the success of the business
Restrict and Monitor Access to Sensitive Data
Business data is very valuable. Therefore, you should do everything to discourage unauthorized access to data. Create and implement access based on whether the user is authorized to access the information. Also, consider whether the user has a direct need for the information they want to access. Controlling access to sensitive information helps reduce the number of interactions that could lead to a breach. And if a breach does happen, it can be easier to track down the last user who accessed the information that was later lost.
Respond Promptly to Suspicious Activity
Business security is a high-risk area. The smallest mistakes could lead to breaches that can cripple a business. Or its reputation, at the very least. Even a small lapse in security could cost you the trust you have created among your customers. And as revenues start drying up, your business could struggle to meet its expenses. So don't be too casual about security needs. That includes being quick to respond to breaches. Or even creating policies that lay down exactly what to do if t a breach happens.