5 Tips for How to Make Money At Home While Disabled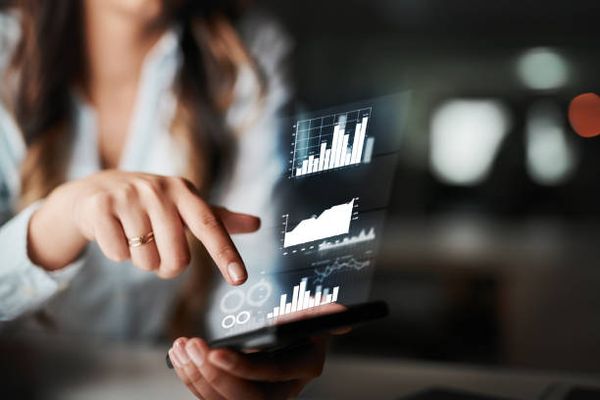 If you're disabled and looking for ways to make some extra money from home, there are ways to find work that is both meaningful and accommodating to your needs while at home. Whatever you choose, make sure it's something that you're passionate about and that can be done from the comfort of your own home. Here are some ways you can earn money while working from home.
Become a Freelancer
With the rise of the internet, businesses and individuals are increasingly outsourcing tasks that can be done remotely. This has created a whole new world of opportunity for disabled people who are unable to work outside the home. If you have a skill or talent that others need, there's a good chance you can find work as a freelancer. All you need is a computer and an internet connection. Once you get started, you may be surprised at how much money you can make. If you're looking for a way to earn an income from home, consider becoming a freelancer. It's a great way to use your skills and talents to make money, without having to leave the house.
Whether you're a writer, graphic designer, or web developer, there are many opportunities for you to sell your skills online. You'll need to build up a strong portfolio of work to attract clients. You'll also need to be disciplined and organized in order to manage your time effectively.
Join a Customer Service Team
Customer service representatives provide support and assistance to customers over the phone, email, or chat. Many companies are now offering remote customer service positions, so you can work from the comfort of your own home. Customer service teams are often willing to work with people with disabilities, and they offer a variety of positions that can be done from home. In addition, many customer service teams offer competitive pay and benefits packages.
Apply for Disability Benefits
There are programs in place to help ease the financial burden that comes with being disabled. Disability benefits like Assured Income for the Severely Handicapped (AISH) can provide much-needed income for those who are unable to work due to their disability and while there's no guarantee that you'll be approved for benefits, it's definitely worth considering your AISH eligibility. 
While you'll need to be careful about how much money you earn so that you don't jeopardize your benefits, there's no reason why you can't supplement your income and make a decent living from home. Once you start receiving benefits, you'll have some peace of mind knowing that you have a reliable source of income coming in each month. 
Virtual Assistant
As a virtual assistant, you would provide a variety of services to clients, including administrative support and social media management. You could work from anywhere with an internet connection, and you wouldn't have to worry about commuting or battling crowds. Best of all, you could set your own hours and work around your disability.
Dropshipping
Dropshipping is a great way to make money from home if you're disabled. It's a low-risk, high-reward business model that anyone can do and it's especially well-suited for people with disabilities who may not be able to physically go to a job site. Dropshipping allows you to sell products online without having to carry any inventory. 
When a customer orders a product from your store, you simply contact the supplier and they ship the product directly to the customer. You never have to handle the product yourself. This means you can run your dropshipping business from anywhere in the world, as long as you have an internet connection and, since you're not constantly handling inventory, there's very little physical labor involved.
Being disabled doesn't mean you can't make money. In fact, there are plenty of opportunities out there for people with disabilities to earn a good income. Many of these positions offer flexible hours, so you can work around your disability. If you're looking for a way to make money while disabled, these are some of the options to consider.