5 Things to Do Consider When Buying a Luxury Area Rug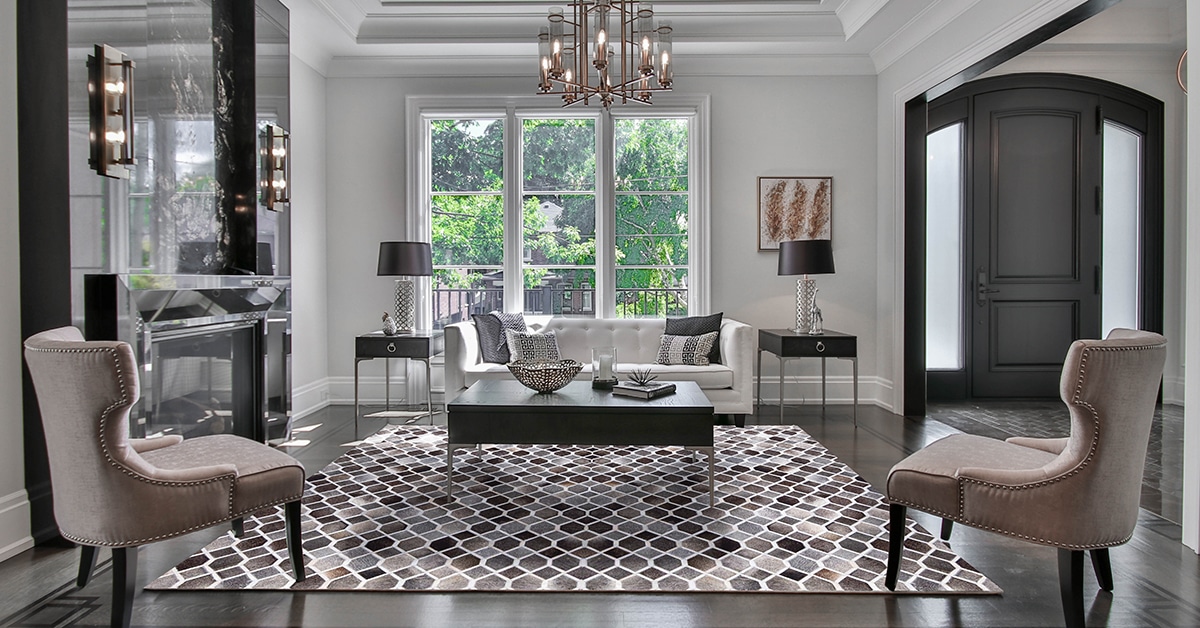 Rugs are an integral component of any home. They do not just provide a feeling of comfort and warmth to a space but add personality to the home. Rugs can be an essential addition to any house, and many homeowners choose rugs that help them create a narrative about their home and themselves.
Luxury area rugs are those that can be used to improve your home. They are made with the best quality materials and are infused with a flair to bring brightness and enhance your home. The luxury rugs can be an element of décor to be placed in the living room, bedroom, or guest room. They add an inviting touch to the underfoot. Luxury rugs provide an outstanding improvement to the style of your house and are an investment worth making due to their longevity and beauty.
Here are some things to consider when buying a luxury area rug to ensure that you're making the right choice and spending your money in the best spot.
Matching the rug to the room's décor: Before purchasing a luxury rug, be sure of what styling you're looking for. Knowing the measurements allows you to refine your search more quickly and find the ideal rug to decorate your home. Selecting a luxurious area rug that matches the color scheme of your space's décor is essential. The infinite choice of luxurious area rugs can be overwhelming. Be sure to think about whether you'll be able to take care of your luxury rug correctly and whether it is truly suited to your requirements. If you take the time to make a carefully considered purchase, you'll be able to pick a luxurious rug that you and your loved ones can take pleasure in for many years in the future.
Explore the details: The standard rule in rugs is that carpets with more density are long-lasting. The most popular materials are polypropylene, wool, and polyester. The material wool is an excellent selection that is durable and provides insulation. Its drawback is that it's at high risk for staining. Polypropylene is resistant to stains and is utilized for ordinary wear and tear. Polyester is a fantastic option in place of wool in terms of the look and feels without the additional cost and risk.
Pile Height: Rugs come in various weights based on the pile. Pile represents the top part of the carpet, and the weight determines the pile. Regions that have a higher amount of foot traffic require carpets with less pile in order so that they can endure all the strain and damage.
Choosing the visuals: this is among the main factors to consider when selecting the right luxury area rug. You will have to undertake a lot of research before purchasing a high-end, luxury rug. It would help to choose what you would like your luxurious rug to say about you.
Rug cleaning and maintenance: Luxury area rugs must be professionally and regularly cleaned. This is especially true if the carpet is located in a place that gets a lot of traffic or is made of natural materials like wool, which could develop an unpleasant smell when not adequately maintained. Also, a rug that's not cleaned at a minimum once could become highly unsanitary if not every year.
In conclusion, a luxurious area rug and handmade area rugs will add style and excitement to any home. Beyond this, the carpet will also ensure comfort and insulation for your home.