5 reasons why Jewelers Prefer 3D Jewelry Rendering Services over Photography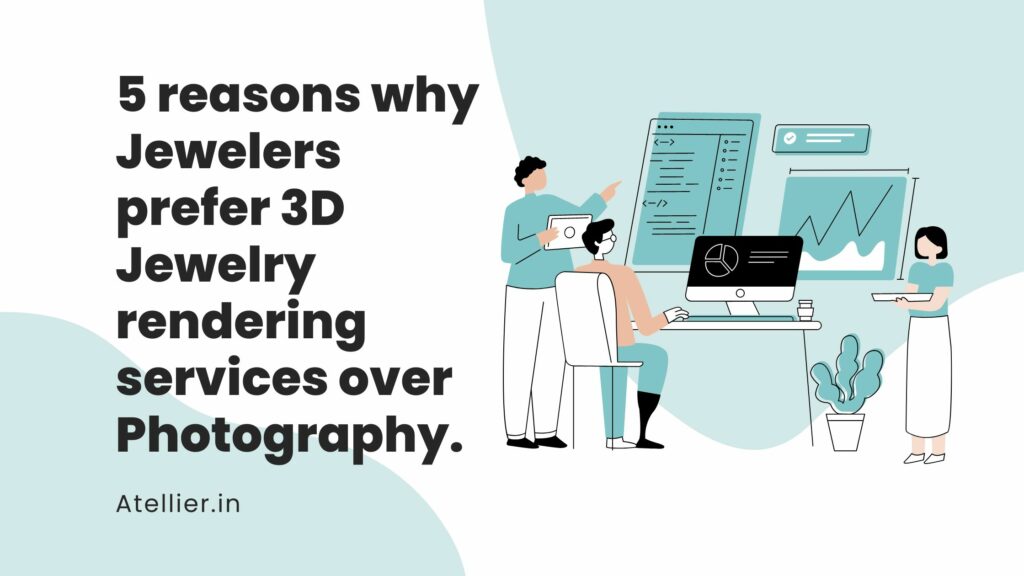 The jewelry business is a growing industry that needs to be able to seize an opportunity quickly and get it right. The jewelry business has really changed over the past few years. Previously, it was all about setting up an expensive store, a staff, and bringing in customers to purchase products. However, times have changed and you don't need to have these things anymore. You can open an online store and expand your business world wild.
 Online jewelry websites have become a hit among users. The jewelry e-commerce platform is a must for business. While building an e-commerce platform or website businesses should pay attention to various things. There are many benefits of having an online website for jewelry makers and jewelers, including user-friendliness. The biggest benefit is providing the customers with an easy way to use your online store. They can simply log on to your website and browse your products or services, order for them and get them delivered according to their specifications.
While making the Jewelry website there are many factors that need to be up to the mark one of them is Product Images. High-quality product images are a must.  You can now choose from various services offered such as 3D rendering or photography! Jewelry is a lot more than just fine jewelry. It includes everything from earrings to watches, bracelets, and pendants. Whether it is an earring or a necklace you want to design for customers, 3D rendering services will help you find the right shape and material for your project.
Realistic 3D Jewelry rendering services –   3D Jewelry Images capture all minute details from Jewelry design. Which are not at all possible for Photographs or CAD renders. Jewelry renders look realistic and shiny. High-quality 3D Jewelry images help businesses with branding and increase sales.
Increase Business – High-quality images are important for engaging users and getting them to spend more time on your website. Quality images reduce bounce rates, which also increases traffic. Images allow you to communicate more clearly and intimately with your customers, which improves the customer-business relationship and increases the likelihood of conversion.
Helps in SEO – There is a huge demand for high-quality images on the web, and 3D rendering provides fantastic results. By rendering your product with virtual reality equipment, we create high-quality images that bring shoppers to your site and engage them to stay for a long time. Good-quality Images help business to increase traffic and click-through rates.
Easy to customize – For special marketing campaigns every time a customized photoshoot is hectic as well as a costly affair. Whereas with 3D Product rendering services it is quite easy to customize the product images as per your requirements.
 Accurate description of Jewelry – Product renders are created from the exact product models hence they reflect accurate product details and dimensions. Whereas sketches or photos are not at all accurate.
Variations –  Its comparatively easy to create multiple color or size variations with the help of 3D Jewelry rendering rather than photography.
In the world of jewelry design, 3D rendering services offer a great deal of value to business owners and buyers.  The technology allows clients to get an instant understanding of the final product before physically creating one; it also helps them visualize their ideas when they can't afford to commission a professional artist.  Ultimately, 3D rendering services help create attractive and comfortable jewelry pieces that are marketable when they're finally ready to be sold online or in stores.