3 Reasons Why Digital Marketing is Essential to the Success of a Business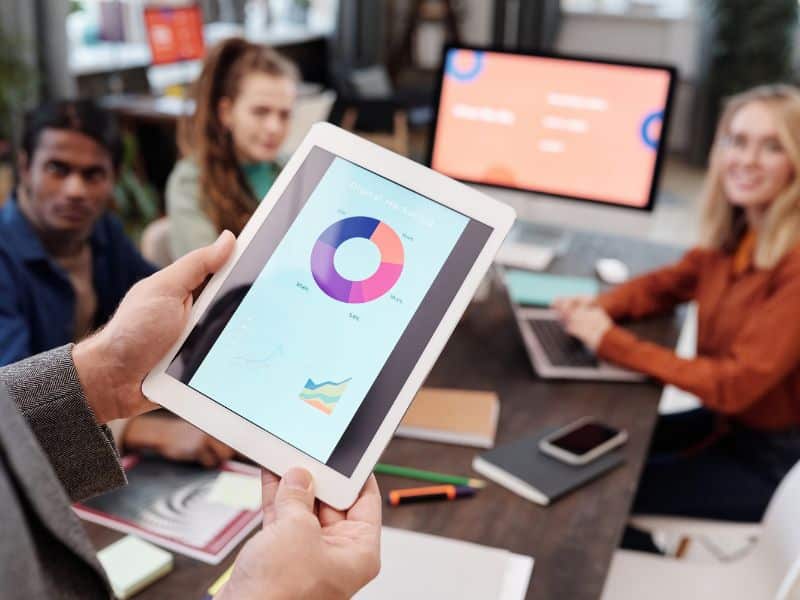 Now more than ever, digital marketing proves to be key in ensuring your business's growth by helping establish a sound and authoritative online presence, among other benefits. At least 89% of marketers attest that knowing how search engines work and implementing digital marketing methods such as search engine optimization (SEO) are absolute game changers. 
In this article, we'll take a closer look at the different reasons why digital marketing is essential and how it influences the revenue, marketability, and growth of businesses. Before we get to the reasons, let's first discuss the role of digital marketing: 
What Role Does Digital Marketing Play? 
One of the primary roles of digital marketing is to aid your business in generating new traffic, leads, and eventually sales by reaching out to people who require your products and services. By itself, online marketing entails marketing your business on the web to prospects and high-value customers.
Considering that at least 4.3 billion people spend a chunk of their time online and two billion are into online shopping, the opportunities to reach prospects who might be interested in what you have to offer are countless.
Reasons Why Digital Marketing is Important to your Business 
Now that we've covered and come to appreciate how critical the role that digital marketing plays in driving success for your business, let's dive deeper into the various reasons that make it such: 
It enables you to reach people interested in your products & services
Digital marketing enables you to connect with people interested in what you have to offer. Traditional marketing approaches make reaching out to people searching for your business difficult. You wind up wasting money marketing to leads that may or may not be interested. For instance, if you place a billboard on a highway, you target anyone passing by, regardless of whether they want your products or services.
Employing digital marketing methods allows you to target and focus on those who are already interested, to begin with. For example, running a PPC campaign enables you to target people you know are interested in your products or services and engage them directly.
In short, you're reaching people who are actively searching for your business, thus establishing a target audience in the process, saving you time and money, among other resources.
It levels the playing field between you and your competitors
When you launch a business, you can expect constant competition. There will be times when it'll feel impossible to try and compete with your competitors, especially if they have more funds and resources at their disposal. 
Digital marketing levels the playing field for small and medium-sized businesses. It enables you to compete with corporations and smaller businesses, even if your budget is slightly limited. One good example is investing in search engine optimization (SEO) to boost your site's ranking on search engine results pages.
Search engines like Google don't care about your assets or revenue as a business. Instead, their algorithms focus on finding results that are most relevant to what users search for. So if your content is more relevant and helpful than what a big corporation comes up with,  it'll rank higher in search results. 
It allows you to create a more interactive experience through different digital marketing channels 
Through various digital marketing channels, businesses are able to provide a more personalized experience via interactive video ad campaigns and customized product recommendations.
These product recommendations are the most effective technique to drive repeat sales, cross-selling, and upselling to your current customers. A personalized shopping experience influences 56 percent of consumers to proceed with their purchases.
In general, businesses can utilize the wealth of digital marketing data to develop and provide customized recommendations based on user behavior. Using said data, you can target current clients (using email and social ads) and deliver personalized recommendations based on previous purchases or browsing behavior. 
Key Takeaway
As the digital space continues to evolve, your company must quickly adapt to the subsequent changes. The best approach is to adopt a digital marketing campaign. Having an effective online marketing campaign will enable your business to obtain a more significant number of valuable leads and sales, effectively increasing your conversions.
There are numerous other ways that digital marketing can positively impact your company. Take the time to learn most, if not all of them, to help your business grow and take your company to new heights!