10 Insights for Creating Engaging Social Media Content Previews
Description: Want to know how to attract more users to your social media posts? Then find out the fundamentals of how to write social media content previews.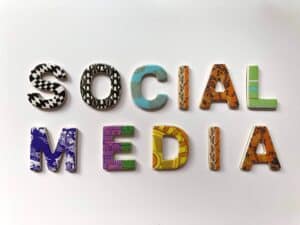 Social media promotion is one of the effective ways to push your content organically. Although, you should pay attention to the structure and filling of your content preview. This message has to be short and catchy to attract users from the first look. 
What should this brief article overview contain and what elements are better to avoid? We have discussed in our fresh article describing the tips and examples of what engaging social media content previews look like.
Specify the Structure of Each Post
Each post-preview of your content must be well-structured and readable to effectively attract users. Each element within your every post needs to have a purpose and logical explanation of why you added them to this publication. Additionally, we would like to offer you the approximate structure of engaging social posts with will make your readers click the link to your blog:
the shorter you write, the more clicks you are going to receive;

involving questions to readers at the end of the preview;

emojis and visual elements like pictures or videos;

add relevant tags and mentions.
Further, in this post, we will discuss all these points more in detail. Keep reading!
Prove the Value of Your Content
Modern readers are likely to follow the link from your social media posts if they see any value in content for their personal or professional lives. Despite you making content for initially defining the target audience, if your content has no insights, even your target clients will not be engaged. 
Your post previews must contain the advantage readers will gain or a bonus for first users who will follow the link like unique guides, checklists, free consultations, and so on. Make your readers feel special and valued for choosing your blog to read. 
Keep the Preview Content Short
As you have already figured out from the previous points, social media preview content has to be short. Some social networks have limitations, and some do not. But if you have no borders in the number of words, it doesn't mean that you can rewrite your article within social media posts. Spoiler! It will not help you attract your followers more. 
Keep the amount of your preview content short and focused on the main message you want to bring to your readers. Avoid pointless words and unsuitable to topic elements like emojis, tags, and images.
Relevant Visual Content 
Due to the limited number of words within social media previews, content on complicated topics cannot be precisely described with these several phrases. Here visual content comes to the rescue. All social media networks allow adding links to articles, videos, pictures, or animations to posts. 
Visual content aims not only to dilute the content and catch the eye of the readers with bright colors. Pictures and videos have to be relevant and informative, partially describing what your article is about. It can be a video guidetutorial, key bulletsinsights of your article within the infographic, or an animated image. 
Make a Brief Article Overview
One of the working methods on how to write engaging content previews is to make brief overviews of the article. You can shortly describe what your readers are going to explore and find out after reading your new post. 
In addition, the table of content shows whether the content will be useful for particular users or if this topic is irrelevant to them. As a result, you attract users for whom this content will be usable and save time for people who are not interested in your material.
Use Friendly Communicative Writing Style
If your main content posted on the blog must be of high quality following certain rules and limitations, then it doesn't relate to the social media preview.
 First of all, nobody expects complicated and rare words and phrases in your social media preview, as this message has to be clear for everyone. Secondly, if you are going to use lofty speech, then you will likely deter users but not engage them.
 We recommend choosing an open and friendly writing communicative style like the writing service Trust My Paper teaches using to show respect and value to your readers. Foremost, you create content to be useful for your followers, and only then get a profit for your business. 
Tag Popular Brands and Social Media Profiles
All popular social media like Twitter, LinkedIn, and Instagram. Facebook provides the option of tagging other users or groups in your posts. This is another great way to engage your customers.
 For example, you can create an article in cooperation with famous (on social media) resources or personalities and tag them into a content preview. It adds credibility and trust to your brand and helps you receive more clicks as this post will be displayed on the pages of co-authors of such articles. Also, you can tag subject-related websites, pages, and users even if you haven't made a commitment with them in advance. 
Use Appropriate Emojis
We all love adding emojis to our messages on social media. They help us to display our current mood, and attitude to certain situations or events, and also partially replace the content previews on social media accounts. It mostly relates to personal profiles.
 If we talk about business social media accounts, adding emojis instead of text is unacceptable. But you can surely add suitable emoji to your content previews to show the message's mood. A warning from us is not to overdo emojis in your posts to avoid making them non-informative and unreadable. 
Call-to-Action Buttons
Your short content preview on social media must hold the call-to-action button. It is actually not a button, but an encouragement to visit the link you added to the publication. It has to be brief, creative, and clear for all your followers. There is no need to type what benefits they will get by reading the article. 
Keep it short! For example, it can be "hurry up" if you added the checklist to your article for first readers, "get to know", "get in touch", simply "click the link below", and a lot of other possible phrases. 
Excite Your Audience with Unique Facts
Social media content preview gives you several seconds to impress the users and force them to click the link to your website. These several words need to be well-thought-out and highlight you from your competitors. You can start with shocking news, fresh statistics related to the topic, creative ideas, interesting facts from your recent research, and so on.
The main condition is to write facts relevant to the content of your article. Do not follow the tabloid approach, engage your audience honestly.
Bottom Line
Depending on the selected social media platforms, we suggest using and adding all elements available on these websites. All these tools will help you make content previews unique compared to similar blogs, informative and attractive. 
All social media posts should be published according to the monthly content plan to keep regularity and retain followers. Custom writing reviews best essays proposes providing the information in portions if you want to engage users in each article you write and publish. 
Have you found any new pieces of useful information related to writing social media content previews?